Can You Eat an LED Light?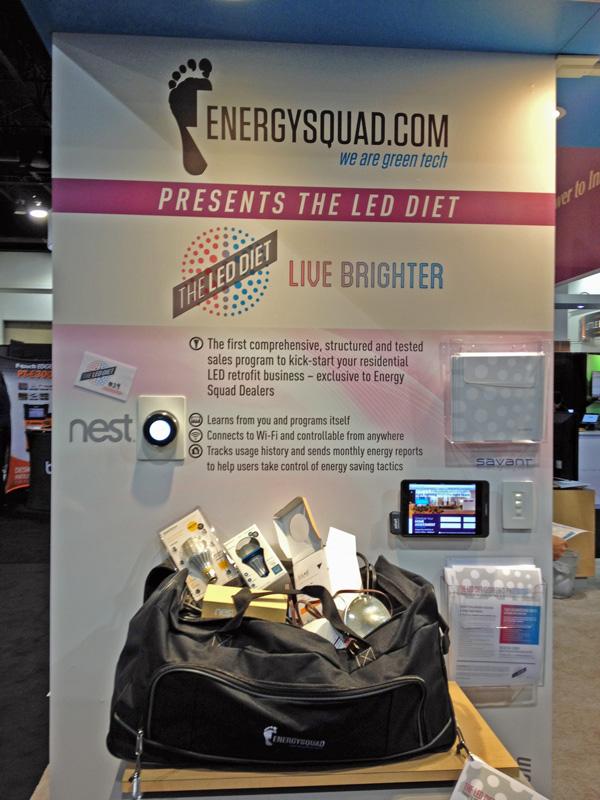 Although their demos and announcements at CEDIA were aimed at dealers and installers rather than to consumers directly,
Energy Squad's
"LED Diet" program is designed to assist designers and salespeople with introducing a variety of LED lighting products. Energy Squad is a "full service national distributor of environmentally-friendly residential and commercial electronics and technologies" that focuses on providing LED lighting, energy storage, and automation products.
One of the problems of buying LED lights at a local hardware store or online is that it is impossible to know what the illumination will actually look like in the fixture and room décor of your home. Much like speakers, the light from a bulb and the room itself interact in ways that generate very unpredictable results. Dealers and designers who participate in Energy Squad's LED Diet program are able to arrive at a customer's home with a broad assortment of LED lights, allowing the customer to see first-hand which light bulbs provide the best lighting for the room.