Touch Me: B&O's Magical Beoplay M5 Speaker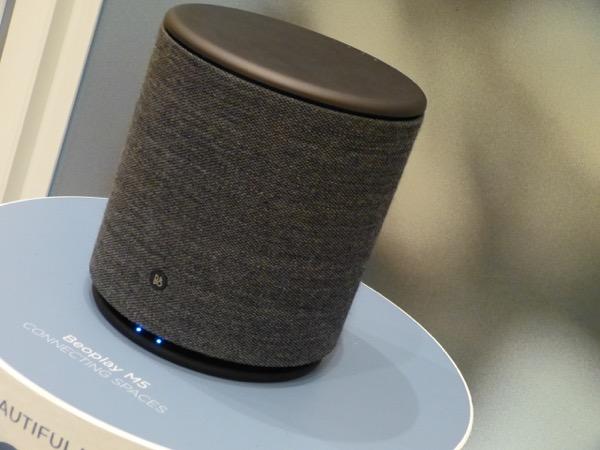 The Beoplay M5 is a new wireless multiroom speaker from B&O Play, the fun, affordable, and even more lifestyle-oriented wing of Denmark's Bang & Olufsen.
Sheathed in a fetching dark wool coat (other colors will be available), the cylindrical Beoplay M5 incorporates a bottom-firing 5-inch woofer, a midrange driver, and a trio of tweeters arrayed to deliver spacious, 360-degree sound. DSP control of soundwave beam width helps to give an impression of a stereo from a single speaker.
Like other B&O products, the M5 incorporates a dose of tech magic to encourage user interaction — in this case a touch-sensitive control surface on the speaker's aluminum top cap. With support for AirPlay, Chromecast built-in, Spotify Connect, and Bluetooth, it also encourages streaming interaction by accepting almost any wireless data transfer protocol you can toss at it. The Beoplay M5 is available now for $599.
WHERE TECHNOLOGY BECOMES ENTERTAINMENT