Blue Microphones Debuts Lola Headphone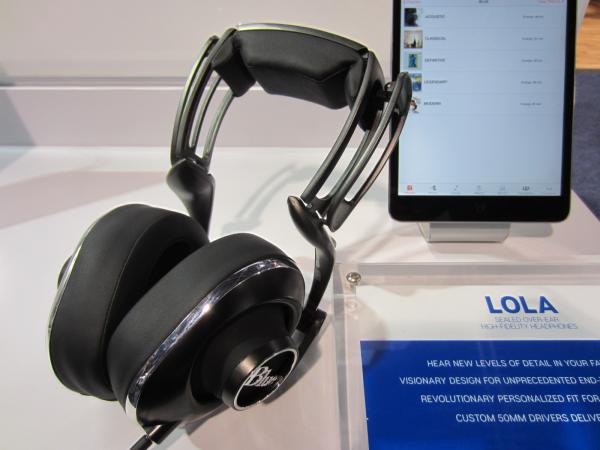 Blue Microphones is well known as a maker of - you guessed it - microphones. It's been in that business for 20 years. It has more recently entered into the headphone market with the Mo-Fi powered headphones and has now debuted the Lola headphone.
The Lola headphone uses a sealed, over-ear design. The headphone shares the same custom 50mm drivers and holistic design as the Mo-Fi headphone, but introduces a new slim-fit headband and lighter weight design for those who don't need the power amplifier. The headphone cups provide a relatively large air volume behind the drivers. The headband features a four-point multi-jointed linkage system pivoting arms that help the earphone pads stay parallel (you know - like your ears). The earcups are shaped like ears and that helps provide an acoustic seal around the ears; that in turn helps bass response as well as isolation.
The Lola comes with a soft travel case and two audio cables including a 3-meter and a 1.2-meter cable with built-in microphone and Apple controls. The headphone is available in charcoal black or pearl white. MSRP is $250. The Lola is available now at Guitar Center and Amazon, coming soon to Best Buy and other retailers worldwide (wider availability US & international in Q1 2016).