Hisense Unveils HDR-Compliant 4K TVs and New Sharp Brand TVs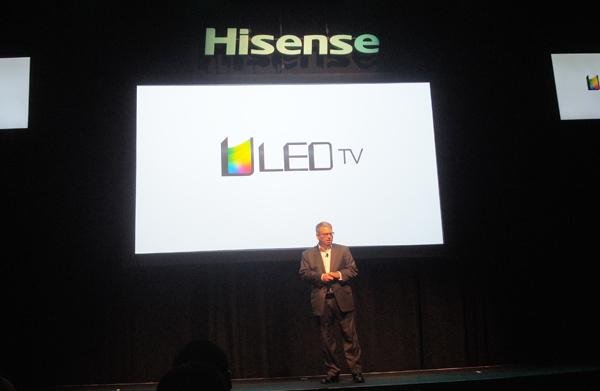 The message from Chinese TV maker Hisense to its competition at CES on Tuesday was muted but still clear: Duck and cover, because we're coming for you.
In a pre-show press conference that was short on product demos but refreshingly business-like and informative, the owners of the leading TV brand in China for the last 13 years running and the number 3 brand globally laid out their plans for conquering the U.S. market.
Despite a relatively short history stateside, Hisense officials said, the brand has gained a strong foothold delivering high quality sets at high value prices, and was last year named the fastest growing 4K TV brand in the U.S. by the respected NPD retail market research group. The company, which had revenues of $16 billion in 2014 (the last year for which figures are available), already has both an R&D and customer support presence in the U.S., where it backs its products with an unusually long 4 year warranty.
Like its Korean and Japanese competition, Hisense has a strong research arm that, in their case, includes a recently opened 430-acre campus in China with more than 5000 employees. The company holds 17 patents on the various image enhancement techniques in its flagship 4K-resolution ULED Ultra HDTVs. Hisense's ULED LCD package is said to be up to three times brigher than OLED while offering "better dynamic range and perception of black and white."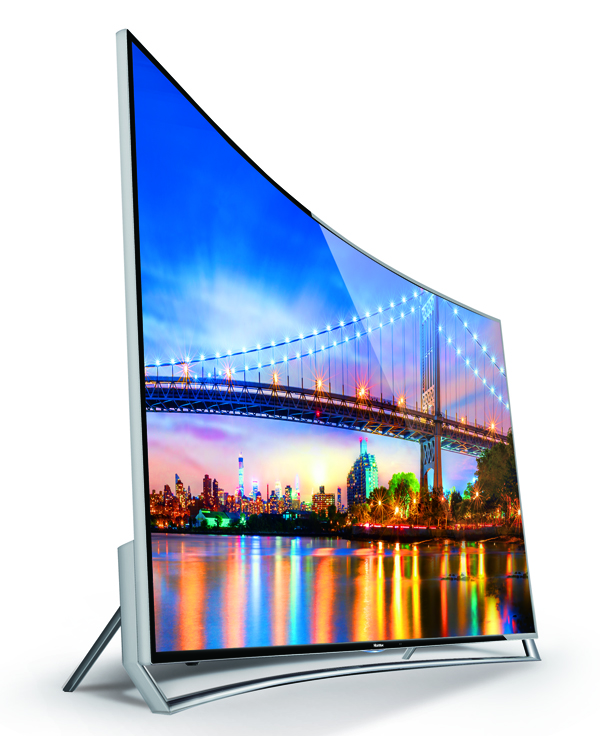 A new third generation 65-inch ULED set on display at the company's booth will head-up a 2016 lineup consisting of 22 new Hisense-branded models that run the gamut from a basic 20-inch model selling for $100 to the 65-inch state-of-the-art 65H10B ULED curved smartTV that will sell for $2,800 when it's released during the second half of the year.
Hisense says all its 4K models will be HDR-compliant as determined by the new Ultra HD Alliance specifications. ULED 3.0, which includes a full-array, 240-zone local-dimming quantum dot backlight, is claimed to produce 98.98 percent of the wide DCI-P3 color space being targeted for today's enhanced content, and reaches 91.2 percent of the full Rec. 2020 color space built into the UHD standard. It's said to hit 1,000 nit peak brightness.
Along with new Hisense models, Hisense plans to roll out a new lineup of Sharp sets as well, following the licensing of that brand and acquisition of Sharp's Mexican assembly plant last year. Hisense said the focus for the Sharp brand will remain on the larger sizes Sharp is already known for, and will include the first curved-screen models from Sharp and the first to use quantum dot technology for backlighting. As with the Hisense offering, a Roku TV model will be sold in several sizes. In all, there are 25 new Sharp models ranging from 32 to 75 inches, with the flagship N9000 Aquos series offering 70-inch curved- or 65-inch flat-screen models featuring SPECTROS quantum dot technology and HDR compliance. Delivery for that line is expected in early-to-mid 2016.