Beddit's Smart Sleep Tracker Makes Great Sleep a Dream Come True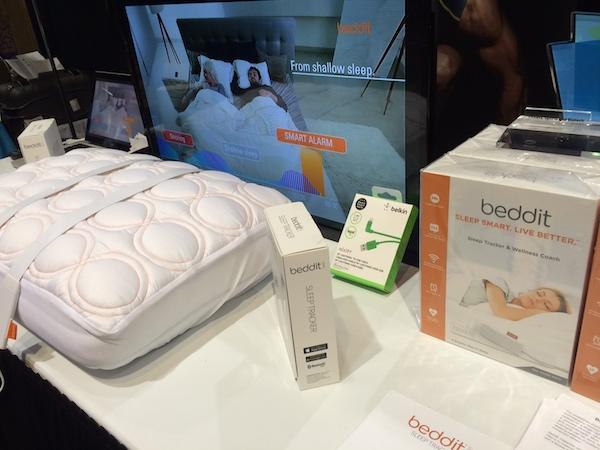 Although you might mistake the company's name,
Beddit
, for something likely to be sold in an adult video store, the Beddit Smart Sleep Tracker isn't all fun and games. In fact, the new Beddit Smart Sleep Tracker is super-serious about helping you get a good night's sleep—and get even better sleep as time goes on.
Unlike other sleep and fitness trackers, Beddit Smart Sleep Tracker doesn't need to be worn or turned on when you're ready for bed and turned off when your ready to get out of bed. This no-hassle approach means you're more likely to get consistent measurements. Beddit is a super-slim sleep sensor that fits directly on your mattress underneath your sheets. After downloading, launching, and connecting the iOS/Android app, (using Bluetooth Smart), the app can determine when you fall asleep and when you wake up in order to automatically log your sleep hours and quality of sleep by sensing your movements during your sleep cycles. Beddit comes with two sensors so it can monitor both you and your partner's sleep quality—and the sensors are smart enough to ignore the other person's movements.
Beddit can be programmed to wake you at the optimal time in your sleep cycle in the morning. The smart device can also measure your heart rate (in order to "assess whether your body has recovered from street and exercise based on your full-night resting heart rate") as well as measure your respiration rate while detecting "snoring events."
The Beddit Smart Sleep Tracker is available now for $149.99.