Audioengine's New Subwoofer Is Small, Wireless & Costs Less than $500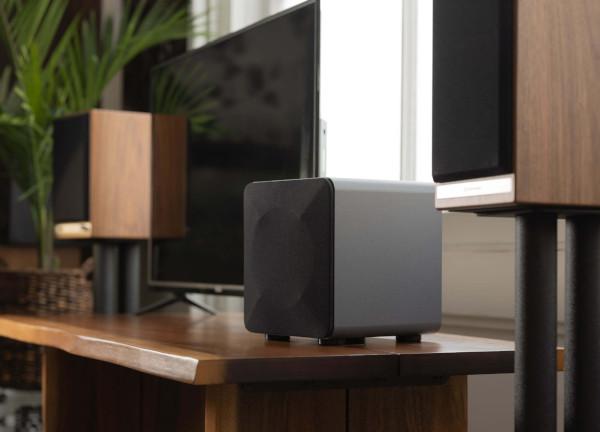 The world will be a better place when we can get rid of all those messy wires. Though we still have a ways to go before a full-on wireless AV system is a reality, Austin-based Audioengine is doing its part to advance the cause with a mini subwoofer that is wireless and sells for $439.
Optimized for smaller listening spaces, the new S6 mates a 6-inch long-throw woofer with a 140-watt RMS Class D amplifier in an easy-to-place 10-inch cube with rounded corners that weighs only 15 pounds.
The sub comes with a transmitter that sends audio from your system to a receiver that plugs into a minijack audio input and USB power/charging port on the back of the subwoofer. Signals are transmitted over a 2.4-GHz Wi-Fi connection that uses dynamic channel selection to avoid interference. The transmitter and receiver are each a little bigger than a USB thumb drive.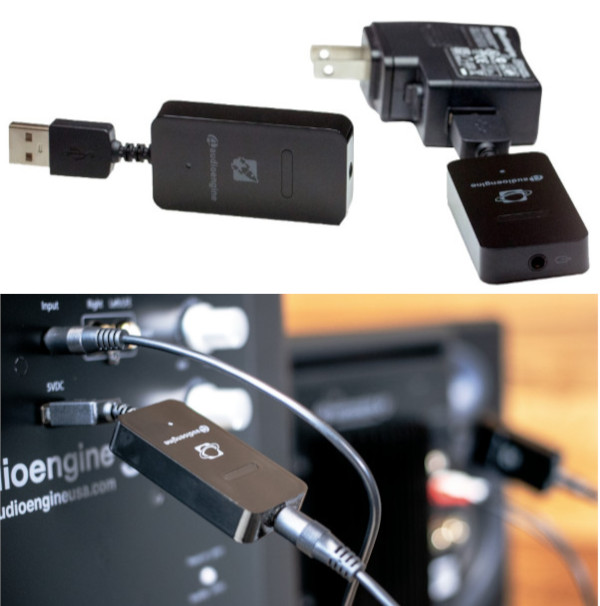 The S6 is a sealed design rated down to 33 Hz (±1.5 dB) and features a built-in "audiophile-quality" digital-to-analog converter (DAC) for computer-based desktop systems. Rear-panel controls and connections include a continuously variable (40-130 Hz) low-pass crossover, volume knob, phase switch (0/180°), stereo/LFE RCA inputs, and the 3.5mm minijack input noted above. The sub also provides a selectable auto-on mode to conserve energy.
Sporting a matte gray finish and removable grille, the sub ships with RCA and minijack audio cables and Audioengine offers a 30-day try-before-you-buy return policy but you have to pay for return shipping. For more information, visit audioengine.com.