Audioengine Upscales its Wireless Powered Speakers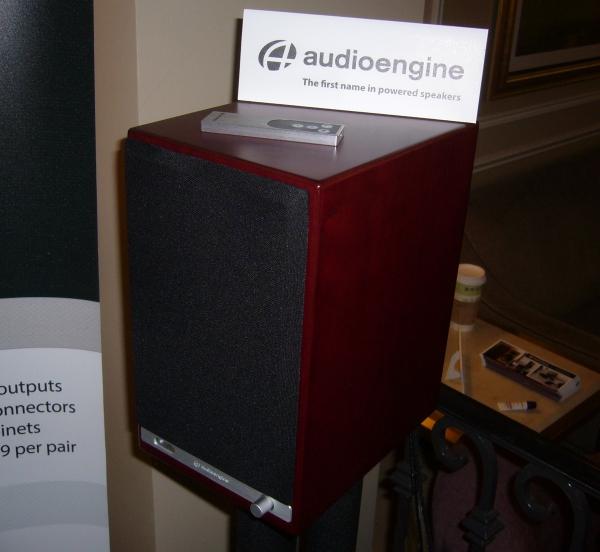 Audioengine drew on the tradition of its bestselling A5+ and A2+ wireless powered speakers when designing new step-up models.
The HD6 thickens the enclosure and its 5.5-inch Kevlar woofers and one-inch silk domes improve on the drivers of the A5+. It is powered by 50 watts RMS per channel, has analog, optical, and Bluetooth inputs, and is available in cherry, walnut, or black.
Also shown was a prototype of the HD3, which does the same for the smaller A2+ (incidentally the original A2 still serves as my TV speakers many years after I reviewed it).
The HD6, in all its retro glory, is shipping now for $759/pair. Availability and price for the HD3 won't be known for some time.
WHERE TECHNOLOGY BECOMES ENTERTAINMENT