Atmos Alley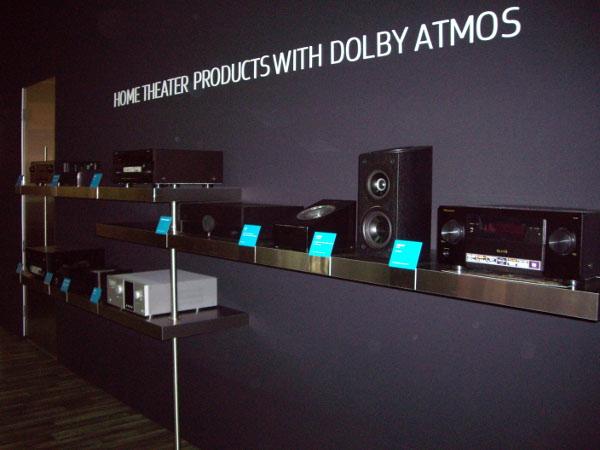 Hailed by many as the most significant advance in audio since the advent of surround sound more than 20 years ago, the home theater version of Dolby Atmos surround is off and running with support from at least 20 brands—a roster that is sure to grow in the coming months. Let's break it down:
Eight brands have announced plans to market Dolby Atmos-capable AV receivers or pre-processors: Denon, Integra, Marantz, Onkyo, Pioneer, Steinway Lyngdorf, Trinnov Audio, and Yamaha.
Seven brands are committed to bringing Dolby Atmos-enabled speakers—including add-on modules—to market: Atlantic Technology, Definitive Technology, KEF, Onkyo, Pioneer USA, Teufel, and Triad Speakers. Onkyo also announced a Dolby Atmos-equipped home theater in a box (HTIB) system and many other speaker companies, including GoldenEar Technology, plan to support the format with in-ceiling speakers.
Silicon providers Analog Devices, Cirrus Logic, and Texas Instruments have developed chips to support Dolby Atmos AV receivers and processors.
Additional manufacturers that have committed to delivering Dolby Atmos products in the future include Datasat Digital Entertainment, Emotiva Audio Corp, Outlaw Audio, Storm Audio, and NHT (Now Hear This).
Progress is also being made on the all-important software front with Paramount and Warner Bros announcing plans to release movies with Dolby Atmos soundtracks to the public this fall, and the Vudu streaming service announcing support for the new format. The consumer market for Dolby Atmos will kick off with Paramount's Blu-ray release of
Transformers: Age of Extinction
on September 30. Let's hope there will be many more to follow in time for the holiday season.