Atlantic Technology Enables Dolby Atmos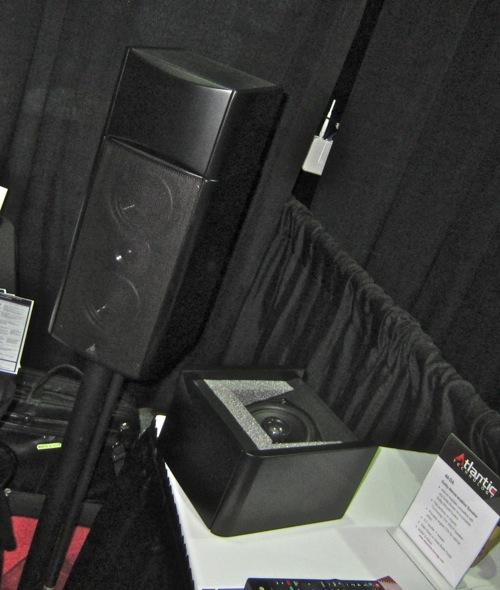 By now you've likely heard of Dolby Atmos-Enabled speakers, which include an additional driver or drivers firing out of the top at an angle to bounce Atmos' height information off your ceiling if installation of ceiling speakers is impractical--as it will be for most of us. In addition to dedicated Atmos-Enabled speakers, several add-on modules were seen at CEDIA, which are designed to sit on top of your main left and right front speakers and surrounds if you want to add Atmos but don't want to replace your entire speaker system.
The 44-DA from Atlantic technology is designed for this purpose. At $500/pair, it employs a concentric driver (a coaxial woofer-tweeter). While designed to be a perfect fit atop the company's THX-4400 L/R speakers, it can be used on any speaker with a flat top surface large enough to accommodate its approximately 8.4-inch width and 9.5-inch depth.
WHERE TECHNOLOGY BECOMES ENTERTAINMENT