Artison Previews Vibration-Free Micro Sub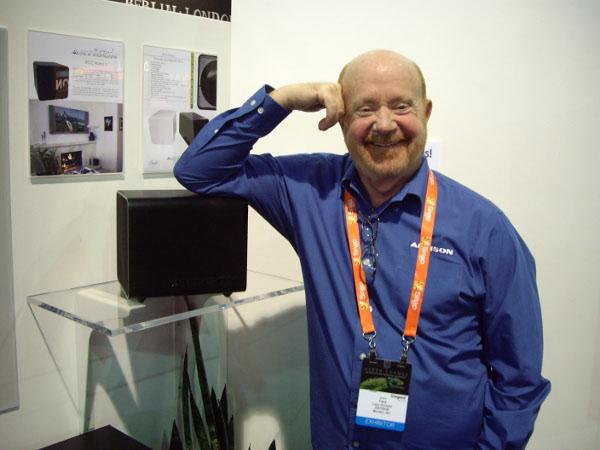 I knew from the press photo that Artison's RCC Nano 1 sub was small but I didn't realize just how small until I saw in person at CEDIA Expo. The little guy is less than 9 inches square yet packs one helluva punch and boasts a "vibration-free" reactance cancelling configuration developed by CEO and chief designer Cary Christie.
Rated down to 32 Hz, the Nano 1 has the piston area of an oversized 8-inch woofer and feeds 300 watts to a pair of 6.5-inch woofers. The enclosure is made of aircraft aluminum and outfitted with a number of features, including a built-in wireless input, 12-volt trigger, and an IR control window and hardwire input.
The RCC Nano 1 is priced at $899 and slated for delivery before the end of the year. A compatible wireless transmitter will be available for $99. Available in black or white.
WHERE TECHNOLOGY BECOMES ENTERTAINMENT