Is Apple Developing a High-End Headphone?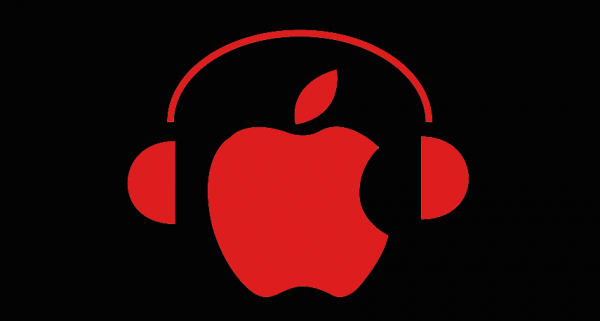 Keeping track of Apple rumors is a full-time job. And I must admit that since I am not an Apple fanboy, I don't really pay close attention. But one persistent rumor is that Apple will soon launch a new headphone — and dare I say it — it may be an audiophile headphone.
I know what you are thinking: What? Apple? That purveyor of wretched earbuds, is considering a high-end headphone? Also crossing your mind is this: What? They paid $3 billion for Beats in 2014, and Beats already makes headphones. What's the point? Wouldn't Apple headphones just cannibalize sales of Beats headphones?
I hear you. And yet, the rumors persist.
Sales of smartphones, Apple's cash cow, are plateauing, particularly for the high-cost models that are the most profitable. Case in point, sales of iPhone X are nowhere near what was predicted. This flattening of the growth curve is entirely predictable as a technology matures, and as many people already own perfectly good (and relatively new) smartphones.
Apple is thus looking elsewhere for growth and is finding it in wearables and accessories. Revenue from Apple's wearable products like Apple Watch, AirPods, and Beats headphones was up 70% last year. In particular, the company's AirPods earphones have been well received and are one of the company's best-selling products. New AirPods are in development that will add water resistance and Siri capabilities. Based on the success of AirPods, and other wearables, a high-end headphone would be a logical next step.
According to Bloomberg, the rumor goes something like this: Apple is developing a wireless over-ear headphone with built-in Siri and noise canceling. The time frame? Maybe by the end of this year, maybe next year. Price? Probably not cheap - my guess is maybe $400? I base that on the Apple HomePod speaker which retails for $349 - pricey compared to most of the competition. It delivers good sound quality and sound quality is never cheap.
Who will make the new headphones? Again, there are rumors. Inventec Corp. makes the HomePod and AirPods for Apple, but reportedly won't be making the headphones. Taiwanese companies Primax Electronics Ltd. and Shin Zu Shing Co. are rumored to be on the short list.
The headphone market is huge, and still growing. It is projected to generate $20 billion within 5 years, double today's figure. Thanks to Beats and AirPods, Apple is already a major player, pocketing almost half of the money in the headphone market. Would a new headphone hurt Beats? Apparently Apple thinks the market is big enough for both Beats and Apple branded models. I could see Beats headphones more targeted to the young and hip, while Apple headphones are aimed at a more mature crowd.
So will there be an Apple high-end headphone? Only time will tell. It might never debut. It might be launched and sound terrible. But it might also launch and sound terrific. And that success might encourage Apple to move even more aggressively into the audio market with a broader range of products. And that kind of investment in new audio technology would be good for audio.