Amazon Prime to Offer Unlimited Streaming of Many HBO Shows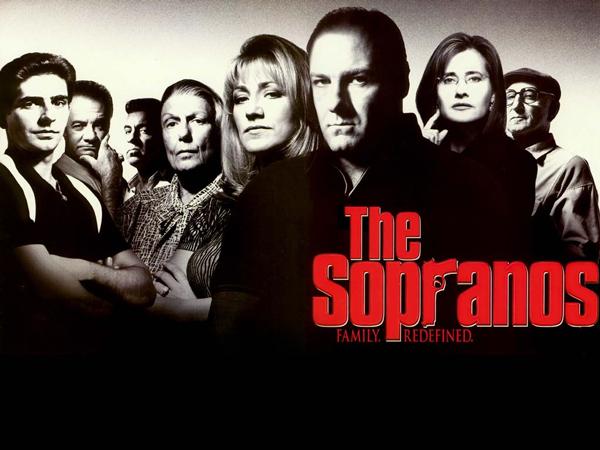 If you have cut the cord from your cable company but are still jonesing for your favorite HBO shows, you may be in luck. HBO has just signed a deal granting Amazon exclusive rights to stream many of its shows for free to Amazon Prime members. The deal marks the first time a premium channel will allow unlimited streaming of its shows without requiring a subscription to the HBO TV channel. Select (older) HBO programs will be available to Amazon Prime members as part of the free Prime Instant Video unlimited streaming subscription benefit.
This is great news if you are a fan of The Sopranos, Deadwood or Six Feet Under, or want to start watching early seasons of True Blood or Boardwalk Empire. Note that some classic HBO series, including Sex and the City, are not included in the initial Amazon Prime offering. Recent seasons of other popular shows are also not included in the Prime unlimited streaming service. For now, this season's premier of Game of Thrones, or final episode of Girls, can only be streamed free on HBO Go, which requires proof that you subscribe to HBO as part of your cable/satellite/telcom TV channel package.
The deal grants Amazon the exclusive subscription video on demand (SVOD) rights to specific HBO programming. This multi-year license assures that you won't find HBO shows on other SVOD services. Still, HBO shows will be available to stream via transactional video on demand (TVOD) services where users can rent or buy episodes or seasons of HBO shows. HBO shows won't be available on Hulu or Netflix, but you can rent or buy them from Vudu, the iTunes Store, Google Play and other pay-per-stream services.
Beginning May 21, Amazon Prime members will be able to stream:
All seasons of classic HBO shows The Sopranos, The Wire, Deadwood, Rome and Six Feet Under,
All season of Eastbound & Down, Enlightened and Flight of the Conchords,
HBO miniseries Angels in America, Band of Brothers, John Adams, The Pacific and Parade's End,
Select seasons of current series including Boardwalk Empire, Treme and True Blood,
Original HBO movies Game Change, Too Big to Failand You Don't Know Jack,
HBO documentaries series Autopsy and Iceman, as well as Ghosts of Abu Ghraib and When the Levees Broke,
Comedy specials from Lewis Black, Ellen DeGeneres, Louis CK and Bill Maher.

The multi-year deal will bring additional seasons of the current series named above, along with early seasons of other series like Girls, The Newsroom and Veep to Prime members over the life of the deal.

Amazon recently raised the price of the annual Prime membership from $79 per year to $99. Prime has a number of other benefits, including free book rentals for Kindle owners and free shipping on a large number of items in the Amazon marketplace, as well as streaming a large library of movies and TV shows from the Amazon Prime Instant Video service. It was reported that Prime members have quieted their complaints about the price hike after hearing of the addition of HBO programming. At $99, the price is comparable to a year of Netflix streaming ($96 at $8 per month).

The addition of the HBO shows may convince some people to become Prime members, but it is unlikely that there will be a mass exodus of Netflix users switching to Amazon Prime. The HBO exclusive deal may be a coup for Amazon, but Netflix has other exclusive rights deals, including Disney movies, and their own popular shows—House of Cards, Orange is the New Black and others.

Amazon also announced that before the end of the year, HBO Go will be available on the Amazon Fire TV. HBO Go is already available on Amazon's Kindle Fire tablets that can be mirrored to the Fire TV.
LATEST VIDEO