New Amazon Fire TV Lineup Has 4K, Gaming, More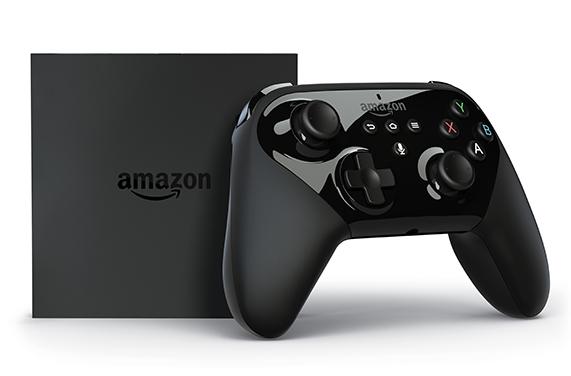 Amazon has announced the next generation of Fire TVs and updates to existing Fire TVs. Three new models are being introduced. The basic media streamer Fire TV will play 4K video and Dolby audio while still being offered for less than $100. The gaming model adds a feature-rich controller, and the new Fire TV stick adds a microphone to its remote. All are available now for pre-order with an expected October 5th ship date. Current Fire TVs will be receiving a feature-rich update that will include Alexa voice capabilities.
The Fire TV has been touted as having excellent universal search of movie and TV titles. However, in my experience, the search result—from HBO Go, Showtime, Hulu, Sstarz Play, Encore Play, and Vevo—are rarely displayed along with the Amazon titles. The new updated Amazon will add 10 more services to universal search including PBS, Lifetime, History, and A&E. Perhaps that will improve the overall search experience.
Alexa, the wake-up name for the Siri-like voice system used to control the Amazon Echo, is being added to all Fire TVs. Along with playing music, reading audiobooks, answering basic math and fact questions, reporting sports scores and news headlines, Alexa will be able to instantly play Prime TV and movie titles with a simple command. Unlike other voice controllers, Alexa usually understands plain English and responds correctly to commands.
Three new Fire TVs will ship in October—an improved basic Fire TV, a Gaming Fire TV, and the Fire TV stick with voice remote. The new Fire TV model will be capable of playing 4K/Ultra HD. (Apple TV, you missed the boat here by only offering 1080p high definition.) Of course, Ultra HD makes sense in the Fire TV as Amazon Prime offers a number of titles in 4K, including em>Transparent, Better Call Saul, Orphan Black, and movies like Men in Black 3. It will also stream 4K Netflix and other services.
The Fire TV is built to support HEVC (high efficiency video coding). This will aid in delivery of 1080p content as well as 4K, as it is twice as efficient as the H264 standard and requires less bandwidth to stream. It will support Dolby surround sound including Dolby Headphone. The Fire TV has incorporates a new 64-bit quad-core processor and dedicated graphics card for enhanced performance. For users who want to download a lot of apps or games, there is a micro SD card slot to expand the memory capacity up to 128 GB.
The new Gaming Edition of the Fire TV has the same beefed-up tech specs as the new Fire TV and comes with a newly designed Game Controller that has voice search and an audio jack with Dolby Headphone surround sound capability. Battery life of the new controller is estimated at 90 hours (without headphone use).
The biggest improvement on the Fire Stick is the addition of a voice remote. This brings voice search and Alexa command capabilities to the convenient, travel-friendly streaming stick.
One of my favorite features on the Kindle Fire HDX tablet, is the Mayday support. With the tap of a button, a customer support representative can show you how to accomplish any task. This support will also be available for Fire TV but you have to call customer service by phone.
Amazon Fire TV is available for pre-order at the Amazon store for $99.99. The Fire TV Stick with Voice Remote is $49.99 and will start shipping October 22. The Gaming Fire TV can be pre-ordered for $139.