Alexa to Control Dish Hopper 3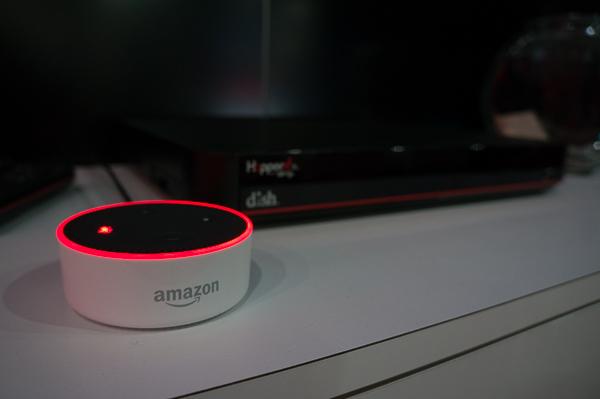 In the next six months, Dish users will be able to control their Hopper 3 using Amazon's Alexa voice control. Tuning into a specific channel, search and showing the program guide will be the first commands available on the Amazon Echo, Tap, or Dot.
While the voice remote for the Hopper 3 has been able to do these same voice commands, users will now be able to command the Dish receiver from wherever they are in the room without the remote control. Examples of commands also include "Show me upcoming Denver Broncos Games," "Search for Robin Williams movies," "Watch Homeland Season 2, episode 5," and more.
More commands will be added until users will ultimately be able to put away their remote and completely control their Dish receiver by voice through Alexa. Soon after the Hopper 3 update, Hopper 2 users will also receive Alexa capabilities.
WHERE TECHNOLOGY BECOMES ENTERTAINMENT