Aerial Acoustics Slims Down With New 6T Tower Speaker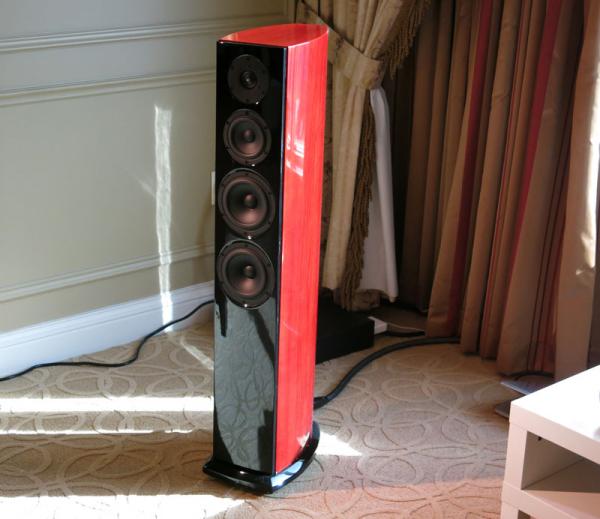 I wouldn't call Aerial Acoustics' speakers "chunky," but the brand's definitely not known for decor-friendly products. That's partly why I was so happy to encounter the 6T, the company's new tower speaker, which it showed in its suite at the Venetian Hotel during CES. It's a big upgrade from the original model 6. It's actually more like a slimmed-down version of the company's 7T.
The $6,000/pair 6T incorporates two 5.25-inch woofers, one 4-inch midrange and a 1-inch tweeter. According to Aerial Acoustics founder Michael Kelly, the speaker reaches down to 35 Hz and has an above-average sensitivity of 90 dB. I believe it, after hearing the speakers reproduce a heavy slapped-bass performance by Brian Bromberg. It was easily some of the best sound I heard at CES.
Power came from a beautiful Gato Audio DIA-250 integrated amplifier, which has a built-in 24-bit/192-kilohertz digital-to-analog converter. It's a 250-watt-per-channel Class D high-efficiency amp that Aerial Acoustics imports from Denmark.