PlayOn Cloud DVR Lets You Record Online Videos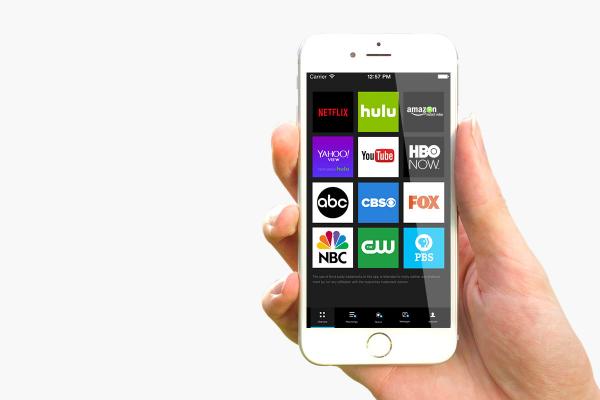 With the PlayOn Cloud mobile app and PlayOn Desktop, there is finally an online DVR that is easy to use and offers the features you want from a DVR. Through the PlayOn apps, you can record just about any anything online—Netflix, Hulu, YouTube, Amazon videos, how-to videos, and much more—and add the videos to your media library. Initially the idea of recording content that is available on demand appears to be superfluous. But after using PlayOn, I understood its value.
There are plenty of reasons to record a video even though it is available online to stream. Movies and TV shows have a licensing expiration date, after which the titles can no longer be streamed from a service. Hulu only makes available the previous four episodes of the current season. Rented Vudu movies can only be played for a limited time once playback has begun and must be watched within the allotted 30-day rental period. With the new PlayOn Desktop and PlayOn Cloud, I can save a recording of the videos I want.
PlayOn was launched 9 years ago by MediaMall Technologies. In its early years, the app was a way to aggregate all streaming channels; it required a desktop server to be running on a PC. There was no Mac option available. Then they added PlayLater, a partner app that could be set to detect and record online videos. While you may think it is illegal to record online videos, MediaMall says that it is covered by the 1984 Fair Use/Betamax ruling, which stated: "The making of individual copies of complete television shows for purposes of time shifting does not constitute copyright infringement." PlayLater has been rolled into the current PlayOn Desktop app (still only available for PC).
The new PlayOn Cloud mobile apps for Android and iOS let you record a TV show, movie, or online video without a PC. While PlayOn Desktop can record most any only video, PlayOn Cloud is limited to recording from services available in the app: Netflix, Hulu, Amazon Video, Yahoo Video (free Hulu), YouTube, ABC online, CBS All Access, Fox online, NBC online, the CW online, and PBS online. To record streaming content from Netflix, Hulu, and Amazon you must have a paid subscription.
PlayOn Desktop is subscription based. For a monthly, annual, or lifetime fee, recording is unlimited but prices vary, especially around holidays. As of this writing, the annual deal is $18, with the monthly fee running $8 and the lifetime option costing $70. On Memorial Day, MediaMall increased the lifetime subscription to $30; on Father's Day it was $40.
If you have a PC, PlayOn Desktop is definitely the way to go. For a relatively low price, I was able to download Gilmore Girls and all seven seasons of MadMen before they go the way of Scrubs, which is no longer available on Netflix. The end of licensing rights to titles is one of PlayOn's biggest advantages. Once you have it in your media library, you can enjoy it whenever. Very helpfully, PlayOn sends monthly emails to subscribers that lists movies and shows that will be removed from Netflix and the date they will be removed.
The PlayOn Cloud mobile app does not have an unlimited recording option with subscription. Instead, you buy credits, each of which allows you to record one title (movie or TV episode). Here, too, there are specials on credit prices. It appears that the regular price is 40 cents per credit, but they are often on sale for 20 cents each, allowing you to stock up on credits for later use. While 20 cents is not much to pay to own a movie or TV show, recording whole seasons of shows that have been aired for a decade can start adding up.
When you request to record a video (from either PlayOn Desktop or PlayOn Cloud), an instruction is sent to the PlayOn online DVR servers. Similar to a physical DVR, the servers record in real time. The servers are actually going to a video's URL, playing and recording it. This means that an hour-long recording will not be available for at least an hour from the time you request the recording. A series with hour-long episodes will take 13 to 23 hours per season. Still, it's all happening online, which means once you schedule a recording, the app does not use any of your device's resources.
Recordings are stored in the cloud, but cannot be streamed to your computer or device. Videos must be downloaded within 30 days. PlayOn Desktop recordings can be downloaded to the PC. PlayOn Cloud recordings can be downloaded to a computer or any device signed in to the app. When a recording is finished, you get an email with a download link. Click on the link and you can save the file to a PC or Mac. Recordings are in the MP4 format so they can be saved and played anywhere.
With TV shows are downloaded to PlayOn Desktop or PlayOn Cloud, you can choose to automatically skip commercials when the recording is played in the app. Once a recording is downloaded as an MP4 file and played elsewhere, however, you have to manually fast forward through commercials.
Videos can be recorded in in standard definition (480p) or high definition (720p), which is fine for an iPad or Galaxy phone because it keeps file sizes manageable. In my experience video quality was usually acceptable. There is no 1080p or 4K option because PlayOn says those files would take up too much memory on mobile devices.
So far, the best way for me to watch the PlayOn videos on my TV is to save them to my Plex library and play them through the Plex app on Roku, Fire TV, Apple TV, or my NVIDIA Shield. Downloading to the mobile app lets me stream to Apple TV or Chromecast. Within the next month, MediaMall is expected to launch a PlayOn Cloud Roku channel so recordings can be played directly to the TV.
For me, getting the PlayOn Cloud app was a no-brainer. There's no subscription or commitment, and 20 cents is a small price to pay for a movie I know I'll want to watch over and over.