Is 5.1 Obsolete?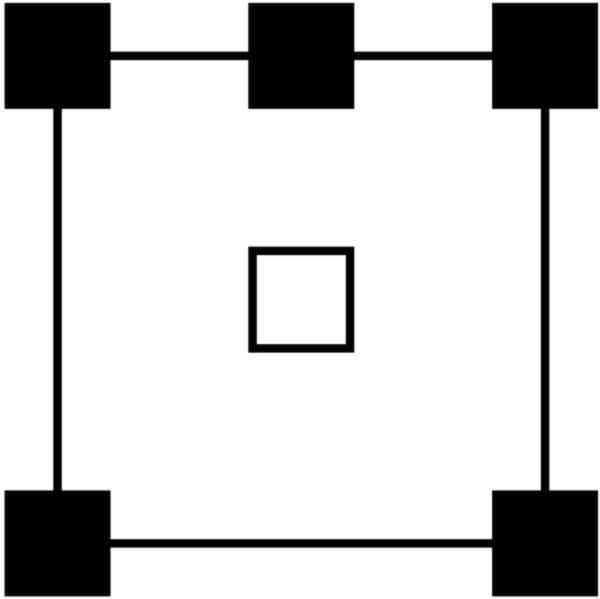 First there was mono. Then there was stereo. And then things got complicated. Surround sound has been a restless medium ever since it first snuck into movie theaters and home theaters. Encoding methods and formats have proliferated but standards have been elusive. Where multiplexes are concerned, that doesn't affect the consumer much. Most moviegoers are content to leave the technical details to the theater owners (except our readers, of course). But at home, where consumers are investing their own money in the home theater experience, many would like to have a fixed idea of what surround sound is at heart, something as close as possible to a stable minimum standard. And until now that standard has been 5.1. But in the dawning age of Dolby Atmos, is 5.1 obsolete?
And if so, what is the future minimum configuration of a surround speaker system: 5.1.2? 7.2.4? Something in between? Consumers may well feel confused, even betrayed: Have they made my system obsolete?
My first words of advice are: Chill out. If your system sounded great last night, it will still sound great this morning.
It's not as if this is the first time 5.1 has been challenged. It's actually rather hard to find a five-channel receiver except at the bottom of the line. Seven-channel receivers are the norm. But none of the uses of those extra two channels is especially critical. A surround system worthy of the name must have two front channels, a center channel, two surrounds, and (unless you're running full-range speakers with a muscle amp) at least one subwoofer. It can do without back-surrounds, processing-based height or width channels, biamplification of the front channels, or a pair of second-zone speakers, though some will find at least one of those uses compelling, and buyers of nine- or eleven-channel receivers can have two or more. But these are extensions of 5.1, not replacements.
When back-surround channels made their debut in THX Surround EX—now known as Dolby Digital EX and rivaled by DTS-ES—there was serious soul searching over whether 7.1 was the new 5.1. The buzz was serious enough to induce receiver manufacturers to replace most of their five-channel models with seven-channel models. But then other uses for the extra channels reared their heads, suggesting that back-surrounds were never that significant in the first place. And so 5.1 has endured as the minimum configuration, the closest home surround sound has had to a stable standard.
I'm willing to defend the proposition that Dolby Atmos has changed all that. That it is different from all of the insubstantial ways 5.1 has been augmented up to now. That it represents a true step forward. First, it moves surround sound, in theaters and in homes, from channel-based mixing to object-oriented mixing, allowing the mixer to position sounds anywhere in a 360-degree bowl-shaped soundfield, not limiting them to specific speaker positions or combinations thereof within a flat horizontal plane. Second, whereas Dolby Pro Logic IIz and other processing-based height modes derive height effects from the front channels, Atmos legitimizes height effects by backing them up with real data (in addition to providing a new and better processing-based mode for non-Atmos signals).
But what is the best way to implement Atmos in the home? Is there a standard Atmos-savvy home speaker configuration to replace 5.1? In theaters, Atmos can function with as many as 128 channels and 64 speaker feeds. In the home, Atmos can support up to 24 speakers on the floor and 10 ceiling speakers (or 10 sets of upward-firing drivers built into the tops of Atmos-enabled speakers). But if you thought it was hard to convince the rest of the household that a 5.1 speaker configuration is better than stereo, 24.1.10 might arch that eyebrow even higher.
You might be forgiven for giving up on Atmos and falling back on 5.1, just as some give up on 5.1 and fall back on 2.0 (many people who buy surround receivers hook them up to two speakers). But Dolby has an alternative suggestion: a 5.1.4 configuration with five on the floor and four overhead. I would nudge that to 5.2.4, adding a second subwoofer to achieve more even bass coverage. If you don't want to do ceiling speakers, place Atmos-enabled speakers with upward-firing drivers in the four corners of the room, add center and sub, and you're done. That is the way my system will work. Someday.
Why not now? Well, I like my current speakers, and I'm not alone in that. But I do have a plan. Atmos-enabled speakers are the right solution, the most minimally invasive solution, for my busy multi-purpose listening room, which is also my livingroom and home office. But I simply haven't reviewed enough of them to designate a successor to my much-loved Paradigm Reference Studio 20 v4s. Whatever I ultimately choose will have to sound every bit as good, and as reliably neutral, as my aging Paradigms. And they'll have to present about the same load to receivers—enough to challenge, but not overwhelm, budget receivers, since I review the full spectrum from low end to high end.
So far I've reviewed only one Atmos-enabled speaker, the Pioneer SP-EBS73-LR ($750/pair), and one Atmos-compatible receiver, the Pioneer SC-89 ($3,000). They were superb, but as romantic as it may be to marry your high school sweetheart, I'd like to play the field a while longer. My credibility as a critic hinges on my future Atmos-hip system and I owe it to my readers, as well as myself, to choose only after due consideration. Actually, as terrifying as it is, it will also give me a chance to listen to surround sound in a truly new way.
A tangential issue for those upgrading to Atmos is another prospective upgrade, from 1080p displays to Ultra HD. This is a sticky wicket, because while an increasing number of receivers handle both Atmos and UHD, not all of them support the HDCP 2.2 digital rights management required by some UHD signal sources (the exceptions are a handful of Sony, Onkyo, and Integra models). It seems sensible to wait till you can have Atmos, UHD, HDCP 2.2, and the kind of power and features you want in a receiver all in one package. So while you wait for receivers to catch up to HDCP 2.2, it would expedient to continue living with 5.1. There's also the possibility of DTS wiggling in with an Atmos equivalent, its own object-oriented surround format for the home. I can't imagine DTS not doing this. It's probably a question of when, not if.
Once these issues work themselves out—would that be the moment when your 5.1 system becomes obsolete? Not necessarily. I'll borrow a metaphor from the video side: UHDTV at its best can looks spectacular, but HDTV is pretty darned good too, and those with classic Pioneer Kuro or Panasonic plasma displays may not be eager to dump them before their usable lifetimes are up. Also, my colleague Tom Norton is raising questions about whether current UHD displays are fully baked in terms of color gamut and color bit depth. Likewise, if your 5.1 (or 7.1) system is based on great speakers, great amps, and they get along well, and they're giving you daily pleasure—well, then Atmos is an adventure you may have someday. It's something to look forward to, but the timing is up to you.
Going from analog NTSC to digital HDTV was a giant step forward. But going from HDTV to UHDTV is more of an incremental improvement (for all but the largest displays). Likewise, going from 2.0 to 5.1 was a huge step, just as going from mono to stereo was generations ago. But the improvements Atmos offers over 5.1 are more subtle ones. In fact, inside any Atmos system are the guts of a 5.1 system. Most of the fundamental truths of surround sound are present in a 5.1 system: a center channel to anchor dialogue, a soundfield that reaches to the four corners of the room, a subwoofer to firm up bass. What Atmos gives you is a little more information overhead, a dimensional expansion.
Someday everyone who's serious about surround sound will have a system that supports Dolby Atmos in some form (and whatever DTS comes up with to compete with it). But being serious about your system also means selecting just the right components from a broad range of Atmos products, which barely exists right now. The smart money will wait. But for those ready and willing to take the plunge, the next few years are definitely going to be fun!
Audio Editor Mark Fleischmann is the author of Practical Home Theater: A Guide to Video and Audio Systems, now available in both print and Kindle editions.