3D TV Is Dead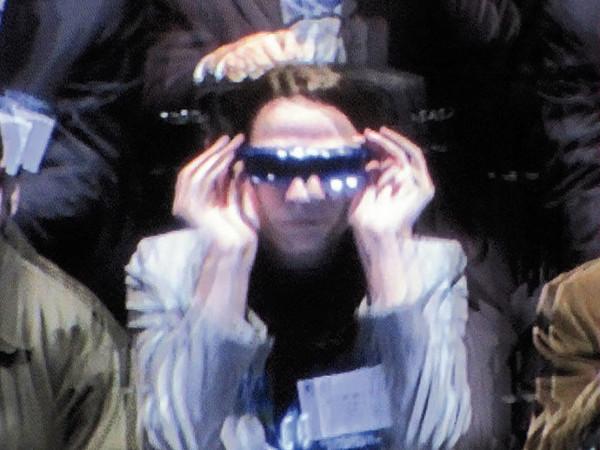 It's official. 3D TV, once heralded as The Future, is now officially only to be referred to in the past tense. Please adjust your vocabulary accordingly. This news is not surprising. In fact, you are probably only surprised in that you assumed 3D's demise had occurred years ago. When's the last time you watched a 3D Blu-ray? Well, there you go.
Last year, two major manufacturers still supported 3D TV. This year, they do not; LG and Sony pulled the plugs on their 3D TVs. Samsung, the world's largest TV manufacturer, saw the writing on the wall a year ago and abandoned 3D, as did Vizio, Sharp, Panasonic, and others. No major TV manufacturer makes a 3D TV anymore. It's over.
The brief rise of 3D TV can be attributed to the 2009 movie, Avatar. Wildly popular in movie theaters, particularly in 3D form, it convinced other movie-makers to shoot in 3D. Broadcasters optimistically launched their own 3D channels. All this convinced TV manufacturers to embrace 3D TV. This was not a good decision.
Why did 3D TV fail? Ah, let me count the ways. For starters, watching 3D in movie theaters wasn't everyone's cup of tea. Although the "jumping out at you" effect was initially amusing, it wore thin after a while. Add in all the picture quality downsides to 3D, and you get a very mixed bag of pros and cons.
More important, TV makers failed to see that watching TV at home is very different from watching a 3D movie in a theater. In a theater, you don't mind sitting in a fixed and upright position, looking forward at a screen at a certain angle, and not socializing with other people or generally messing around. You watch the movie for two hours, then the lights go up and you resume normal activity.
The brief rise of 3D TV can be attributed to the 2009 movie, Avatar. Wildly popular in movie theaters, particularly in 3D form, it convinced other movie-makers to shoot in 3D.
But at home, none of those constraints apply. You want to slouch on the futon, lie down, put your head on a pillow, get a weird viewing angle that happens to be comfortable, check your phone, get a snack, socialize, and so on. And you can't easily do any of those things while wearing 3D glasses. The novelty of seeing a 3D program just wasn't worth the hassle. Too many people bought a 3D TV, watched a few movies in 3D, showing their friends how it worked, then never bothered to watch 3D again. So-called "glassless 3D" never really materialized. After a peak in 2012, sales dropped year after year.
When a format fails, X number of people get left in the lurch. Next time something new comes along, they remember getting burned and decide to wait and see. So this type of failure is never good for business. But if there is any sunny side to the 3D debacle, it is this: At least 3D discs are still watchable, and 3D TVs can still be viewed in 2D. Bottom line: Consumers paid extra for a feature that has fallen out of favor. So, it could have been worse.
Now that new 3D TVs aren't being made anymore, the spigot on 3D content will slowly be closed. Time and technology have passed 3D by; acronyms such as OLED, HDR, and 4K/UHD now drive sales. 3D is stigmatized to the extent that manufacturers apparently don't even have faith in a potential 3D 4K OLED TV. Ironically, those technical improvements let content look terrific, in a way that's far more realistic than the supposed realism of 3D.
Speaking of realism, it is also ironic that 3D is leaving just as virtual reality is coming. If you thought people looked goofy wearing 3D glasses, just you wait.