2005 Consumer Electronics Show Pictorial
Thomas J. Norton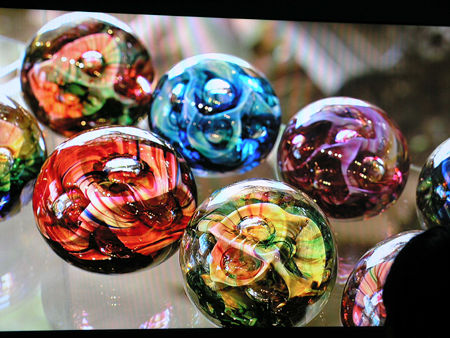 Screen-shot taken directly from a still image displayed on the Sony Qualia 005 flat panel LCD with LED backlighting
It was a Halcro amp jungle in the DTS room. Each main JBL speaker was bi-amped; the two JBL subwoofers were each driven by two bridged Halcros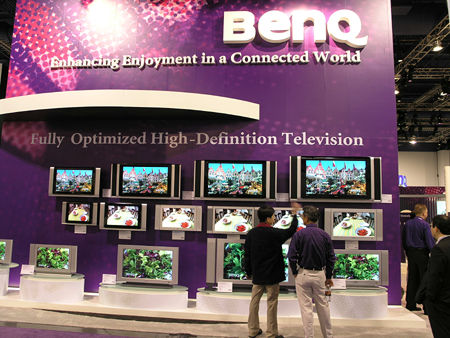 Flat panel LCD displays from BenQ
46-inch BenQ LCD flat panel display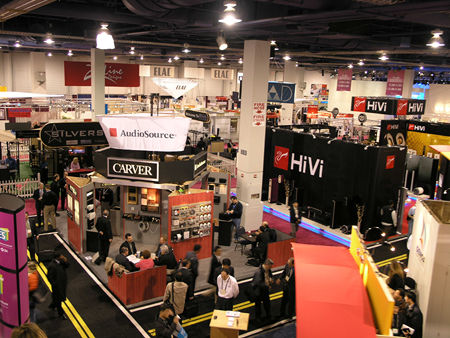 The South Hall of the Las Vegas Convention Center, home to many of the home theater exhibits. Approximately one-eighth of the lower floor of the South Hall is visible here, and the show extended into three other equal sized or larger halls, the Hilton Hotel convention area, and suites in the Hilton and Alexis Park hotels. Numerous unofficial "outboarders," at hotels scattered around town, including additional audio demonstrations at the St. Tropez hotel next door to the Alexis Park, tagged along for the fun.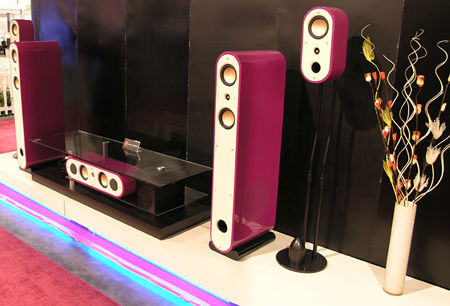 Swan's speaker system, in your favorite color
Swan's speaker system, more formally dressed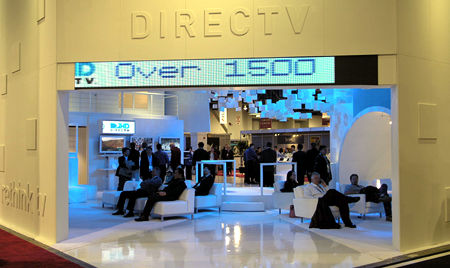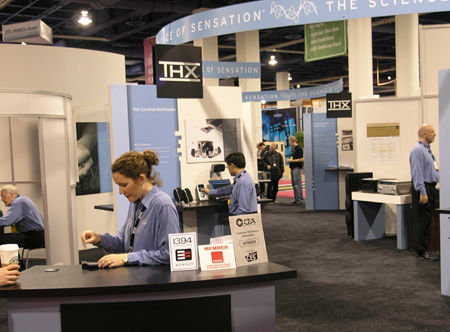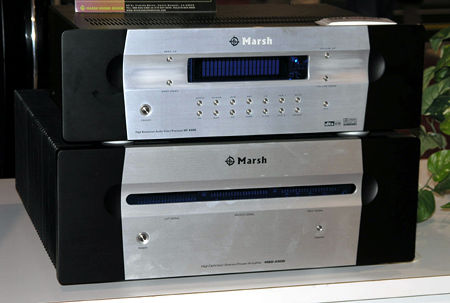 Pre-pro and amp from Marsh. Shown at last year's show and not yet available, these much-anticipated products from designer Richard Marsh were hidden in an obscure corner of a non-related company's exhibit at the convention center, where we snapped this spy-photo.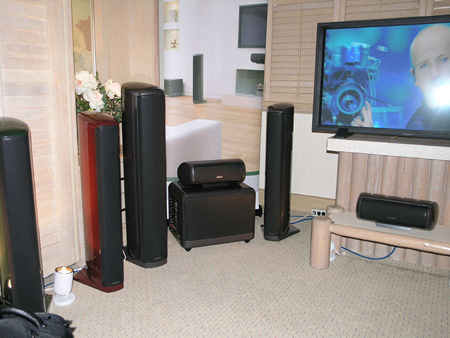 Mission Elegante speakers
Monitor Audio Silver series speakers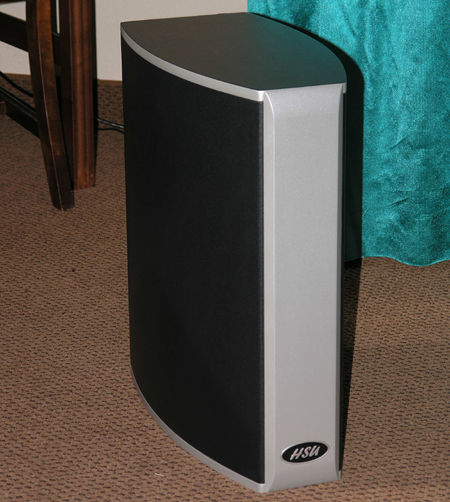 Hsu V-Slim subwoofer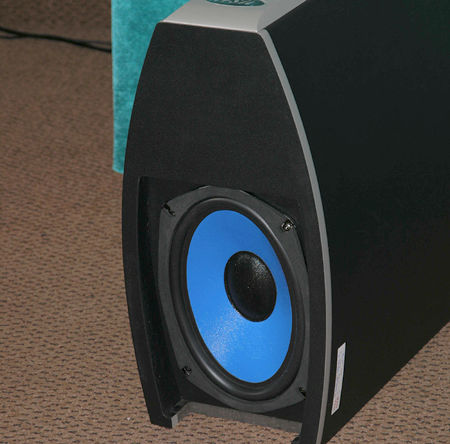 Hsu V-Slim, bottom view showing 16 x 9 driver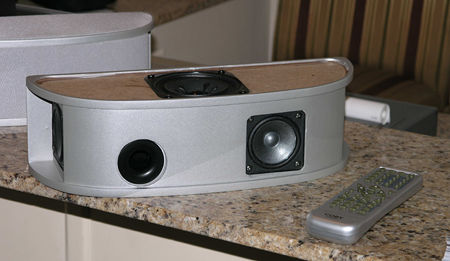 Hsu V2CH-S Array for two surround channels in one tiny box (see remote control for size comparison)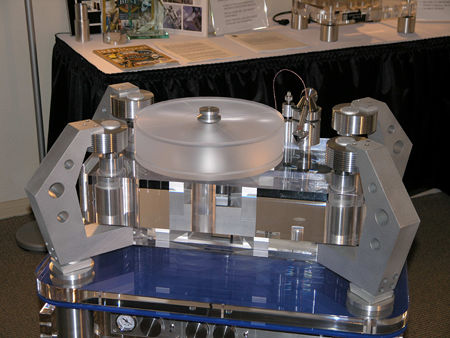 The Alexis Park was heavily populated by exotic, largely 2-channel, high-end audio gear, like this flagship turntable from Clearaudio.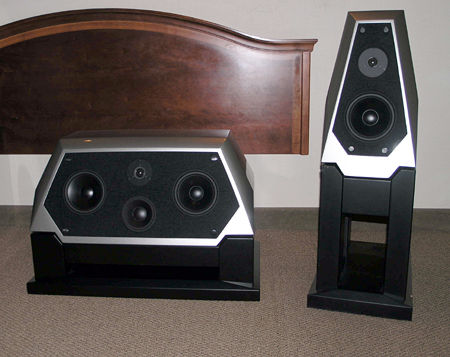 Rockport Technologies Merak speaker ($19,500/pair) and prototype Merak center channel speaker ($17,500 each)
LATEST VIDEO