1More Previews Wireless Earbuds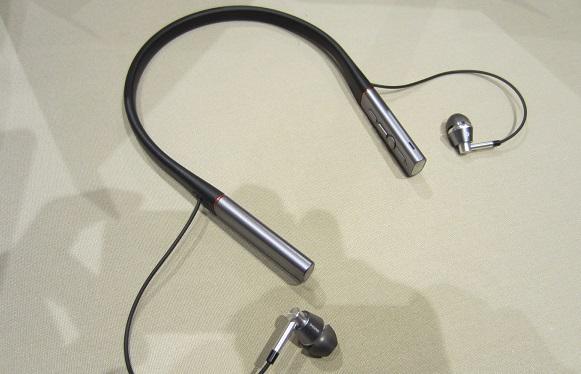 I am a fan of 1More. Their wired earphones have provided me with audiophile playback quality at reasonable price points. In particular, their triple-driver earbuds have been a personal favorite of mine. Now, this design, and others, will be available in a wireless format.
Wired earbuds are fine, but sometimes you need a Bluetooth wireless option. 1More will offer that, but has wisely designed not to mess with their already good audio driver technology. So, they are repurposing their wired designs in a wireless neckband design. Same drivers and earbud shells - but with a wireless neckband. The neckband itself is quite interesting; it is very flexible and easily bendable and lightweight and thus comfortable. The band terminates in small metallic cases at each end; the earbud/driver shells themselves extend from the bands on short wires.
1More offers single, dual, triple, and quad driver designs. For my ears, the sweet spot is the triple-driver model. The triple- driver design comprises a dual armature for mid and high end, and a single dynamic driver for low end. This design is unchanged in the wireless model. Something new: a button to call a smart assistant. Other controls conventionally include power, volume and pairing. Depending on the model selected, an ANC that helpfully boosts midrange frequencies can also be available. Battery life is about 12 hours. A variety of charging cable types will be available.
The wireless series will be available in May in four versions: Quad driver for $230; triple driver for $130; dual driver with ANC for $160; single driver for $60.