The Rise and Fall and Rise of Vinyl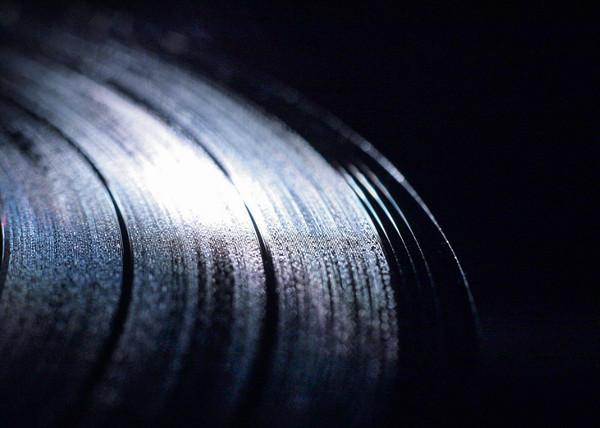 Which of the following statements is false? 1. The sun rises in the east. 2. The hands of a clock go clockwise. 3. New technology is always better than old technology. This last statement, of course, isn't quite as gospel as the others. Sometimes old technology has advantages that cause it to linger longer than we'd expect, or in rare cases, even make a comeback.
Let's consider print versus pixels. Conventional wisdom states that printed books and magazines will be obsoleted by digital media, probably within a few decades. Except that's not what's happening. From 2008 to 2010, e-book sales rose almost 1,300 percent. Printed books went on the endangered species list. Borders bookstore declared bankruptcy. It was widely predicted that sales of e-books would surpass printed books sometime in 2015. Instead, e-book sales from major book publishers fell 10 percent in the first five months of 2015. It appears, at least for now, that e-book sales have plateaued at about 20 percent. Amazingly, the number of independent brick-and-mortar bookstores, selling printed books, has increased.
This is partly explained by the steep rise in the price of e-books. Thanks to price gouging, a printed book is now sometimes cheaper than an electronic one. Also, e-book subscription services, particularly Amazon's Kindle Unlimited service, skew sales figures. And, these sales figures do not accurately reflect the millions of people reading self-published e-books; in that category, sales are up strongly. But, in any case, Gutenberg's baby is alive and well.
Now let's consider music. Conventional wisdom is quite clear on this. Sooner or later, physical media will cease to exist, and all delivery will be by streaming or download. Smart money has already bet heavily on this. For example, Apple paid $3 billion to buy Beats, largely because it wanted to strengthen its foothold in music streaming. It's a done deal. Or is it?
Vinyl is hopelessly, romantically sensual.
Is there a parallel between books and music? Would consumers ever seriously begin buying physical music media again? Printed books offer readers a direct, hands-on experience that electronic text cannot provide. A printed book offers a welcome time-out from the ubiquitous screens in our lives.
With that in mind, is it conceivable that consumers want to turn back the clock on music technology? If so, how far? If we're searching for music delivery that is charmingly antediluvian, we have to go further back than any digital media, back all the way to analog media. That is, to vinyl. Essentially, vinyl is to recorded music as a printed book is to text. They are both suitably primitive, yet familiar to us, and provide the perfect antidote to technology.
Vinyl sales have been rising for years; in the first half of 2015, sales were up 52 percent by value and now account for 30 percent of the value of physical media. Independent bookstores are making a comeback; could record shops possibly do the same? It all seems so improbable. Compared to obviously technically superior files, vinyl is bulky and fragile, prone to defects and degrades with use. Vinyl is everything that modern consumers shouldn't want. But they do want vinyl. Why? Because compared to all other music delivery methods, vinyl is so hopelessly, romantically sensual.
Conventional wisdom isn't always correct, or at least isn't always on schedule. Sales of physical music media are declining. But the renaissance of vinyl informs us that more and more people are looking for a more satisfying way to listen to music.
The vinyl comeback, in my opinion, has become significant. Totally counterintuitive. But after dealing with technology all day, is there anything better than putting on a record and curling up with a good book? A printed book, of course.