Zolo Model Zero Powered by Anker Links Google Home with Dolby Sound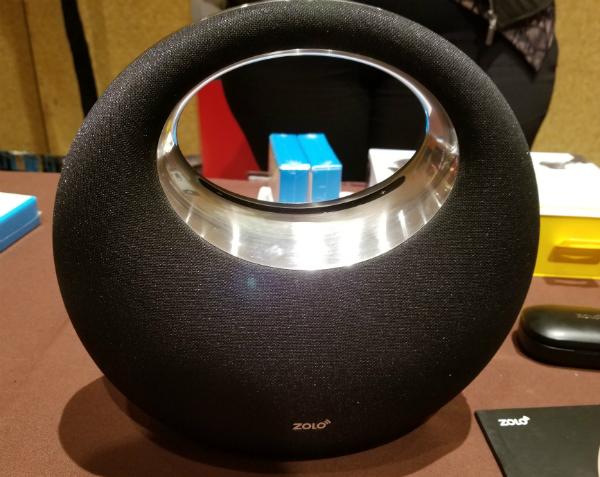 While you might think Anker is only known for making oddly luxurious battery power banks, they're venturing into the audio world in a big way by joining with Dolby to create the Zolo Model Zero, a new smart speaker with Google Assistant.
There's something just plain sexy about the style and shape of the Model Zero. With a super-secret chipset from Dolby Audio (details available later this spring), the Model Zero will have sound quality that matches its style with two tweeters, two full-range speakers and a passive bass radiator. The speaker placement creates a wider soundstage than many other systems currently available, as the speakers radiate at a slight angle.
With Google Assistant built in, the Model Zero can assess music from Google Play, YouTube Music, Spotify, Pandora, TuneIn and iHeartRadio. It also supports Google Chromecast, so users can cast from their mobile device or personal computer to the ZOLO Model Zero through a Wi-Fi connection.
When available later this year, the Model Zero will come in black with silver trim, black with bronze, and white with gold. We have to think that the secret sauce from Dolby Audio will only make the Model Zero even more attractive.