Yamaha's New Soundbar Hits the Target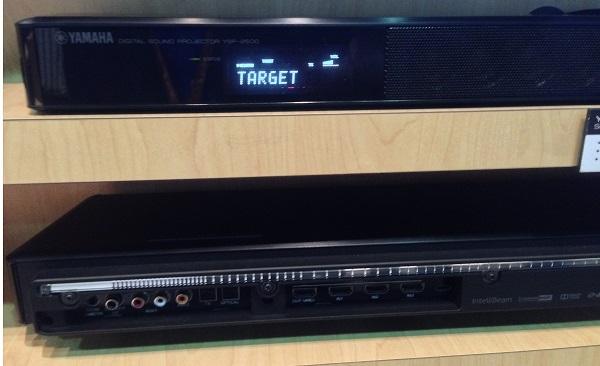 Soundbars are one of the hottest growing market segments, letting people add significantly better sound to the mediocre garbage that spews out of the "speakers" included with most flat panel TVs. While most sound bars talk about sound quality and surround immersion – both important traits, of course – the new Yamaha YSP-2500 has a "Target" feature that addresses a completely different issue!
By utilizing DSP and Yamaha's "IntelliBeam" technology, Yamaha's YSP-2500 has a mode called Target that can steer sound directly towards a specific listener, lowering audio by up to 12 dB to surrounding areas. This is perfect for a bed where one person is trying to sleep and another is still wanting to finish Late Night, or where one person is hard of hearing.
By simply pressing left and right buttons on the remote, you easily "steer" the sound to the target position and can then lock it in as a memory. If that isn't enough, a headphone jack on the front panel also provides a provide listening experience.
The YSP-2500 employees 16 amplifiers driving 16 speakers, and can decode Dolby True HD and DTS-HD Master Audio via three HDMI inputs. It also includes Bluetooth aptX and can be controls via iOS or Android. The bar will be available this month for $999.
WHERE TECHNOLOGY BECOMES ENTERTAINMENT