Why I Love HBO Now (and You Should Too)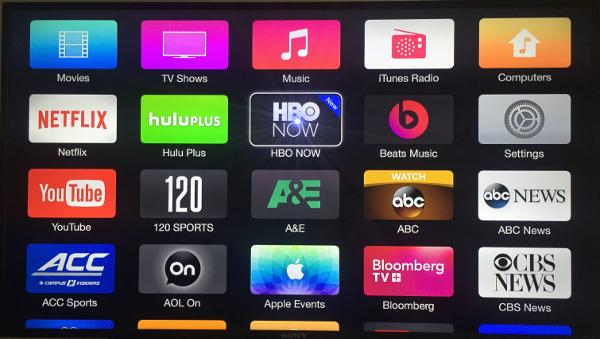 Arguably the leading premium channel for movies and original series, HBO adds $23.24 to my monthly cable bill. I get six HBO channels, though they mostly repeat the same shows ad nauseam. Linear redundancy has been a waste of cable bandwidth since the DVR landed, but it's become even more outmoded in the age of high-def broadband and on-demand viewing.
Refusing to pony up for unbreakable packages to get the few programs they'd watch, younger viewers have been cutting the cord on cable TV. They've been voting with their eyeballs, turning away from TVs in favor of computer and mobile screens.
This generational shift in the way Americans consume "TV" hasn't been lost on HBO. HBO Go enables you to watch virtually anything available on HBO whenever you want as long as you subscribe to HBO through your cable operator. There's a back catalog too, ranging from all episodes of Silicon Valley to The Sopranos. The app is available for iOS and Android users. HBO Go content can also be streamed to your computer, certain brands of smart TVs, and to various connected devices including Apple TV, Roku, PlayStation, and Xbox.
The new alternative to HBO Go, and the real story here, is HBO Now. The latter delivers the identical on-demand content but without the prerequisite to subscribe to HBO through a cable or satellite middleman. All you need is a high-speed Internet connection. To start, the standalone premium service can be purchased directly at the iTunes App Store for $14.99 a month. Besides using the HBO Now app on an iPhone, iPad, or iPod touch, you'll be able to stream programs on a computer. For now, you'll need an Apple TV to watch HBO Now on a TV, though that limitation is likely to change.
HBO Now delivers on-demand content without the prerequisite to subscribe to HBO through a cable or satellite middleman.
Both HBO Go and HBO Now are a binge-watcher's dream, although new episodes of an original series are spaced out weekly to match HBO's cable premiers. The same kowtowing to cable goes for movies premiering on HBO. To watch
A Million Ways to Die in the West
on my iPad, I had to wait until just after the start of its Saturday night premiere on HBO.
A mobile screen and network AV receiver deployed in the same Wi-Fi-enabled home can be disconcerting. My wife was on the couch watching the Food Network with the TV's internal speakers while I was in another room fingering the HBO Go interface on my iPad. Touching the Airplay icon brought up the Pioneer VSX-823, and selecting it automatically muted the audio on my iPad and launched the receiver. Game of Thronescame pouring out of the external speakers, obliterating the chatter from Chopped. Isn't it great that even on a small screen, HBO affords you the ability to reach for big sound?
With HBO Go and HBO Now, a bookmark is inserted automatically where you leave off on each show.
There's closed captioning, 30-second replay that takes 6 seconds to resume play, and a scrub bar that takes you to any point in the program. The app lets you post to Facebook or Twitter, contextually filling in the comment field for you (e.g., "I'm watching Sarah Silverman on HBO Go.") Programs are letterboxed by default, or you can view them full screen with cropping.
At a time when so much Internet video is supported by commercials you can't skip, HBO continues to remind us why premium content counts. Options for cord cutters are growing. As HBO puts distance between itself and its cable partners, viewers should rejoice at being able to get superior programming and the flexibility of how to watch it.