Westinghouse, Hisense Announce Roku Ready TVs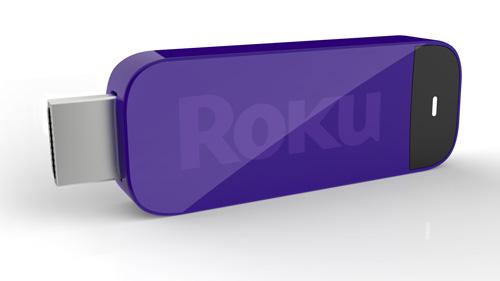 Hisense and Westinghouse are two TV manufacturers announcing "Roku Ready" TVs at CES. In reality these are simply TVs that have a Mobile High Definition Link (MHL) HDMI port. MHL ports can supply power to an MHL device that is connected to the enabled HDMI input of the TV. In this case the MHL device is a Roku stick that has the same channels and streaming capabilities as a Roku box.
"The Roku Streaming Stick is an easy way for TV manufacturers like Hisense to offer their customers Smart TVs without the pain and cost of developing and maintaining a streaming platform themselves," said Chas Smith, general manager of OEM business at Roku.
The Roku Stick is already available to buy. It is the announcement of these Roku Ready TVs that is new at this CES. Roku Ready TVs automatically detect the connected Roku stick and can be controlled using the TV's remote. We'll have to see if the Roku stick will work on any of the many 2013 TV models that have MHL (but are not Roku Ready certified). Perhaps non-certified TVs will require use of the Roku smartphone app instead of the TV remote. We'll be sure to let you know.
WHERE TECHNOLOGY BECOMES ENTERTAINMENT