We're Criterion-Crazy! The Game, Children of Paradise, Eating Raoul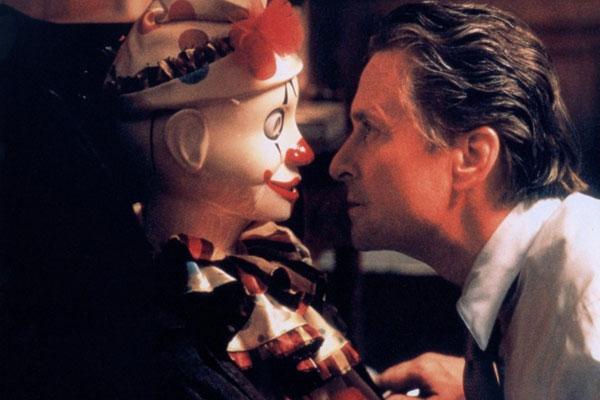 We've admired The Criterion Collection's work for decades, going back to their landmark laserdiscs that went on to define what "special editions" should be. Mixed in with the bona fide classics are a smattering of worthy contemporary diversions, and plenty of oddball titles that might otherwise slip under viewers' radar. Over the past few weeks, they've given us one of each, all too good to miss.
The Game (Criterion Collection)
It's tough to decide what I like best about Criterion's new reissue of director David Fincher's "lost" 1997 outing, a pre-Fight Club follow-up to his brilliant Se7en, one that was a challenge to find on DVD since it was originally on the now-defunct PolyGram Films label. Certainly the movie itself is a "What-the-hell-is-going-on?" thriller of the highest order, starring Michael Douglas as a discontented millionaire thrust into a bizarre recreation of sorts that might cost him everything. It holds up well upon repeat viewings a decade-and-a-half later.
But we're also given a host of Criterion-exclusive extras unavailable since the original deluxe laserdisc, including an audio commentary with Fincher, Douglas and others, ample behind-the-scenes footage with commentary, and more. And then there is the outstanding new restoration, supervised by director of photography Harris Savides, paired with the original theatrical mix and a home theater-optimized remix by sound designer Ren Klyce, both in DTS-HD Master Audio 5.1.
Even if you're lukewarm on more recent, more highly-touted Fincher films like The Girl with the Dragon Tattoo and The Curious Case of Benjamin Button, you owe it to yourself to play The Game.
Children of Paradise (Criterion Collection) Believed by many to be one of the best French films ever made, Marcel Carné's Les enfants du paradis (original title) exquisitely captures the look and mood of nineteenth-century Paris. With the theater as its backdrop, the story follows the intertwined lives of actors and rogues with the irresistible allure of timeless melodrama, infused with extra helpings of tragic love and circumstance. It's a sublime concoction with a poetic feel, all the more impressive for the fact that it was made during the final year of World War II.
Pathé restored the black-and-white film just last year, and it is presented here with uncompressed French mono audio, new English subtitle translation and a pair of commentaries by a pair of cinema scholars. Remarkably for a 67-year-old movie, Criterion has given us an entire second platter of extras, starting with an introduction by filmmaker/enthusiast Terry Gilliam, and including both 1967 and 2009 documentaries about Enfants, a print interview, essay, trailer and more.
Eating Raoul (Criterion Collection)
I would argue that every decade is a reaction to the one before it, and as the liberation of the '60s gave way to a meandering overindulgence in the '70s, the '80s struck back with a new buttoned-down seriousness. And so cult director Paul Bartel's 1982 Eating Raoul responds to swingers who have overstayed their welcome with a diabolical twist. How do you rid yourself of lascivious predators and help to launch your cash-strapped new restaurant at the same time? Watch the movie and find out.
Handsomely restored in widescreen by director of photography Gary Thieltges and with its mono soundtrack intact, Raoul arrives with quite a few extras, new and old. Screenwriter Richard Blackburn headlines the audio commentary, and some of the stars participate in a new documentary. Two rare Bartel shorts are also here, in addition to a gag reel and a vintage interview with the late filmmaker and actress Mary Woronov.
LATEST VIDEO