WebOS: Smart TV Move For LG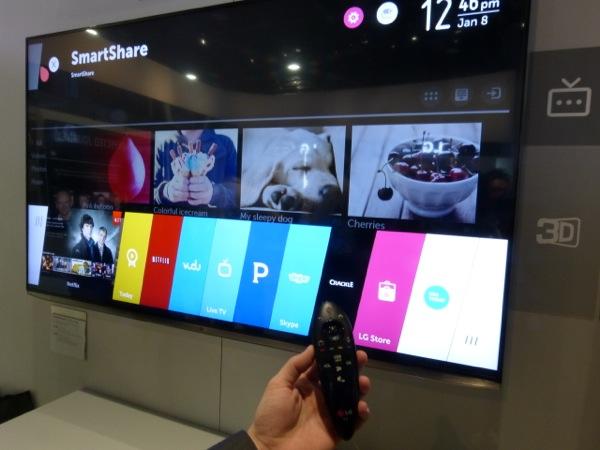 Smart TV tends to take a backseat to other TV developments at CES, but LG's demo of its new WebOS Smart TV interface in some ways proved almost as compelling as the 77-inch, 4K-rez OLED the company had on display.
LG bought the rights to WebOS from HP in early 2013 and quickly got down to work porting the operating system over to its new Smart TVs. With its colorful, scrolling Launchpad design, the interface marks a big departure from the Smart GUI seen on the company's 2013 models. The Launchpad is content-driven; most of what you'll find in it are movie, TV, and music-related apps, though you can customize the layout to include any app you care to grab online from the LG Store. Onscreen navigation is still carried out via the company's gyro-controlled Magic Remote, which gets a slightly updated design for 2014 but still retains point-and-click and voice control capabilities.
WHERE TECHNOLOGY BECOMES ENTERTAINMENT