Vinyl Meets Bluetooth in Audio-Technica's New Turntable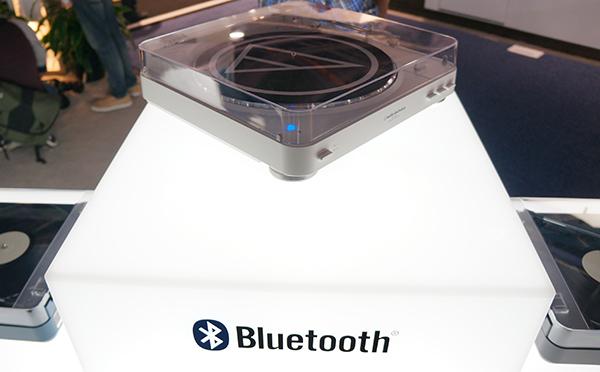 Vinyl has made a big comeback and is everywhere at this year's CES. Audio-Technica has brought the experience of playing records into the twenty-first century with the addition of Bluetooth to its AT-LP60-BT Bluetooth turntable. Once paired with Bluetooth speakers, the turntable can stream music to any speaker in the house (within the 33-foot Bluetooth range). It can also stream to multiple speakers or Bluetooth headphones at the same time.
The AT-LP60-BT is not one of those flimsy USB turntables available in the past few years. It has been designed with a heavy-duty precision cast aluminum platter and Audio-Technica's Dual Moving Magnet stereo cartridge with replaceable stylus. The A-T representative explained that this turntable will not ruin records like many inexpensive players on the market.
The turntable also can be connected to today's AVRs and other sound systems as it includes a built-in switchable phono preamp.
The AT-LP60-BT wireless turntable will be available in black, white, or navy in January at $180.
WHERE TECHNOLOGY BECOMES ENTERTAINMENT