Is This the Videodisc Apocalypse?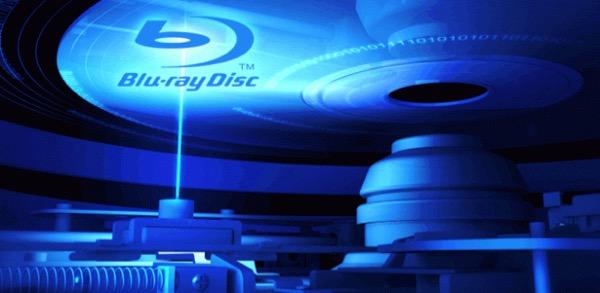 The recent decision by Samsung to cease selling Blu-ray and Ultra HD Blu-ray players (at least in the U.S.), reported elsewhere on this site, has been taken by many as foreshadowing the death of video on physical media. Add in Oppo's cessation of player manufacturing last year, and the statistically significant falloff in disc sales (confirmed locally by a recent, dramatic reduction in the shelf space devoted to video discs at my nearest Best Buy), and, the news certainly isn't encouraging.
But the imminent death of the disc isn't yet in sight. The disc market is still profitable, and the studios haven't yet slowed down churning out both new and older titles. Check out The Digital Bits website for their weekly lists of releases and then tell me that video discs are on life support. They may be limping, but as a wise man once said, "It ain't over 'till it's over."
Streaming is appealing, convenient, and (so far) relatively economical for the buyer. Several sites, taken together, offer a huge variety of movies and other programming, some of it original. The major players, so far, are Amazon Prime, Netflix, Hulu, Vudu, YouTube, and iTunes. None of these are free apart from YouTube, which specializes in shorter fare but does post the occasional movie.
But the streamed content industry is highly fractured, and if you shell out $15.00/month or so for each possible site (with more coming) it can add up fast. Subscribe to all of them and you might find yourself with a monthly tab of over $100, not counting the add-on cost charged for some content over and above the monthly fee (here's lookin' at you, Amazon).
I've recently spent (too much) time on these sites, mostly Netflix and Amazon. So far my streamed viewing has been on a 65-inch OLED using the set's internal Apps; I've yet to experience streamed movies on my projector and big screen. I can't say that the image quality equals what I see from 2K or 4K discs, but the on a flat screen of that size, so far, it's been far closer, and better, than I had feared. Streamed 2K typically looks good, but streamed 4K hasn't looked consistently better than 2K, unless it also includes HDR (which not all streamed 4K does). And there are duds out there. When I sampled the classic film Zulu on Amazon, for example, it looked like a badly worn VHS tape. But so far such disappointments have been rare.
As for the audio side of streamed video, it's always lossy. Some argue that at least streamed audio is Dolby Digital Plus. But DD+ isn't necessarily better than vanilla Dolby Digital. Dolby Digital Plus was developed over 10 years ago when streaming video was a mote in Dolby's eye. While in theory DD+ could stream at a somewhat higher rate than plain Dolby Digital, its primary function was to offer the same quality as Dolby Digital at half or less of the standard DD data rate. The need to conserve bandwidth was clear even then. And while even the best audio streaming occupies only a fraction of the bandwidth that the video requires, saving even a few bits here and there is vital. Do you imagine that content providers are streaming DD+ at the highest rate it can achieve, or the lowest offering reasonable quality for the masses who happily stream lossy music? At its best lossy DD+ isn't bad; it satisfies most viewers, particularly those who hear it over their set's built-in speakers (the vast majority). But it isn't lossless like Dolby TrueHD or DTS HD-Master Audio.
As a reviewer I use discs as my main source for evaluating video displays. I would never, at least not yet, rely on streamed video (or cable…eech!) to make critical judgments about a display—or for that matter audio on film. The best picture and sound quality is still available only on disc. Streamed video is highly competent, but given the burgeoning demand for content, and the slower rate at which the bandwidth capacity of the streaming pipeline grows, I don't anticipate the balance to shift in streaming's favor anytime soon.
I often re-watch parts of movies for pleasure, not just for reviews. There are innumerable scenes worth seeing many times over, without the need to sit through the entire film again from beginning to end. These scenes often move me on their own, even if the movie itself is far from a classic. They include great action scenes, scenes with spectacular cinematography or sound, scenes brilliantly written and acted, or sequences that are magnificently scored (either with songs or simply an instrumental score). But I've found it much more difficult to find a selected scene from a streamed video than from a disc. And if the movie in question commands a separate-from subscription fee from the provider (as with Amazon, mentioned earlier), re-watching part or all of a one-time "rental" several times over can quickly exceed the cost of a disc. The movie studios, of course, see this as pure gold, particularly with films aimed at kids who never tire of Frozen, even after the 10th viewing. Let It Go!
There's a lot more that can be said in defense of the video disc, even for its continued existence side-by side with streaming. This won't be the last time we revisit the topic. And check out our survey elsewhere in this site. But if, like us, you want to see the video disc survive, you'll continue to buy as many discs as you can afford. If not, the format could die just as did the vinyl LP. Oh, wait….