Update on Epson's LS10500 Laser Projector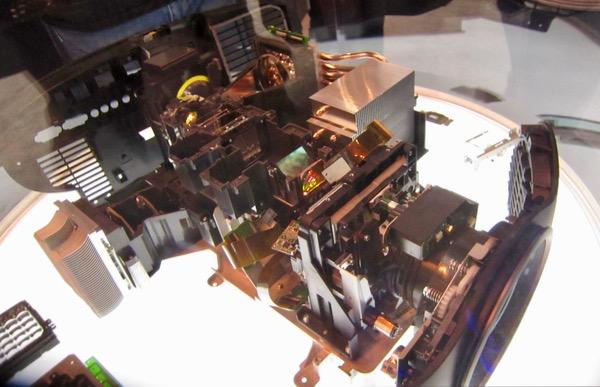 While Epson's ProCinema LS10500 laser-based projector isn't new, it was upgraded via firmware earlier this year. It delivered a superb image at CEDIA EXPO 2017 on a 124-inch wide, 2.40:1, Stewart Studiohawk 130 screen, a significant improvement over what I was able to squeeze out of a presumably earlier firmware sample when I reviewed it some months ago. Kudos also should go to calibrator Kevin Miller for his expert setup. The price remains the same at $8000.
Epson also went to the trouble to strip down an LS10500 for the exploded view shown in the photo. The inner complexity of today's home digital projectors is astonishing.
WHERE TECHNOLOGY BECOMES ENTERTAINMENT