Turn Wired Headphones into Bluetooth Headphones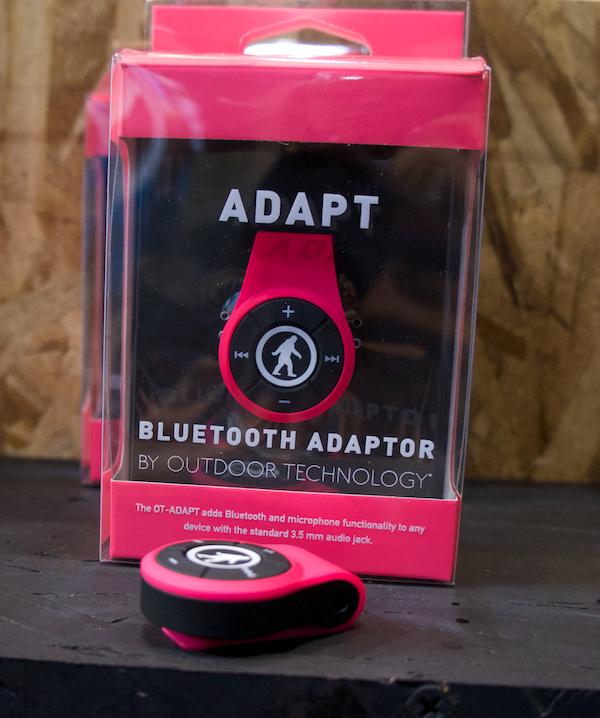 Outdoor Technology showed "ADAPT," a Bluetooth Adapter that can add Bluetooth connectivity to wired headphones or any device with a 3.5mm audio jack. This little gadget is about the size of a quarter and has a clip to attach to clothing if you are using it for headphones while jogging. It comes in a number of colors (more than the pictured pink) and has volume and playback controls. And while it looks like candy, it boasts noise supression, echo elimination and duplex sound for better audio clarity.
The ADAPT is available now for $40. With an operating distance to 30 feet, I can't wait to try them out with my good headphones and my DISH hopper that is Bluetooth-enabled.
LATEST VIDEO
WHERE TECHNOLOGY BECOMES ENTERTAINMENT