Totem Gets Surround-Friendlier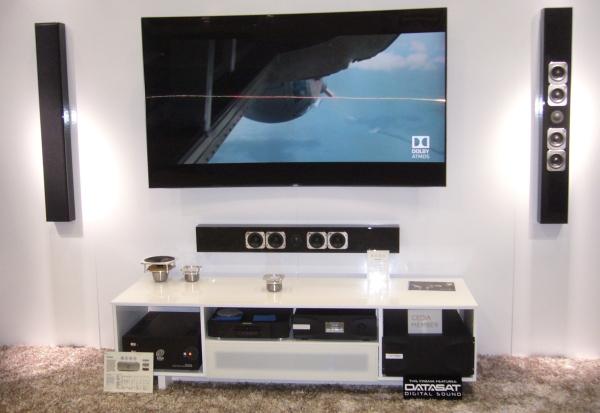 Montreal's Totem Acoustic is a speaker brand we haven't celebrated as often as we'd like because for many years its lines didn't reflect a surround sensibility. But CEDIA 2016 turned up two new lines—one with a center speaker, the other with an LCR—that got our attention.
The Tri 5 ($3000/pair) is an LCR that comes in in-wall and in-ceiling versions ($1500/each). It was one of several speakers demoed at this show with the aerial combat scene from Unbroken and one of the best.
Also shown were the KIN Mini monitor, KIN Mini Flex center ($400/each), and KIN In-Wall ($800/each). Several other Totem lines have been equipped with centers since we last checked in including the Dreamcatcher, Element, Mite-T, and Rainmaker.
WHERE TECHNOLOGY BECOMES ENTERTAINMENT