Toshiba Shows its Version of Google Glass But Where Are the TVs?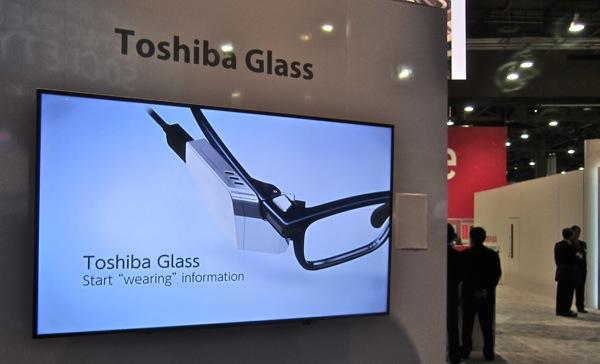 You've heard of Google Glass, now make way for Toshiba Glass. It certainly sounds much the same. And that was just one of the ways Toshiba's booth was dramatically different than in the past.
There was very little in the way of televisions there this year, unless you count the video screens used to demonstrate other products and technologies. Has Toshiba abandoned the TV market, much like Hitachi and Pioneer did in the past? There was no such announcement, but their emphasis has certainly changed since the days of their annual press junkets, impressive but ultimately unsuccessful SED displays, HD DVDs, and the Cell TV they showed at a CES some years back that had more backlit local dimming zones than anyone else. The latter never made it to market.
WHERE TECHNOLOGY BECOMES ENTERTAINMENT