TI Shows "Smallest Video Projector in the World"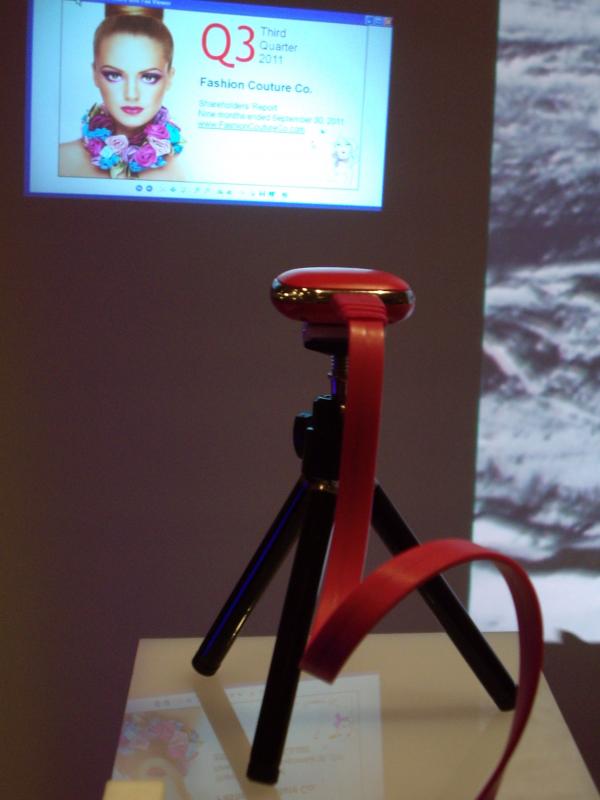 Texas Instruments is touting miniaturization at 2014 CES with a showcase of 30 products based on its DLP Pico video projection technology. Several implementations were demonstrated at the Digital Experience exhibition on the eve of the show, including the "smallest video projector in the world" from Korea-based Sekonix.
Small enough to fit in the palm of your hand, the pink Pico projector (shown) will be available "soon for way under $199," according to a TI representative. Resolution is 640 x 360. Hey, what'd you expect?
TI also demonstrated the Asus P2B ultra-compact LED projector, which is being hailed as the world's first battery-powered HD projector. With a footprint about the size of a CD jewel case (remember those?), the device can project a 42-inch image from just over 3 feet away. Resolution is 1280 x 800 and brightness is rated as up to 350 lumens. Other highlights include a built-in speaker, a lithium-ion battery said to last up to 90 minutes, a Mobile High-Definition Link-enabled HDMI input for use with MHL-compatible smartphones, and 2 gigabytes of resident storage that can be expanded with a microSD card. The projector's mercury-free Eco-LED bulb has a rated lifespan of 30,000 hours.