Tablets as Remote Controls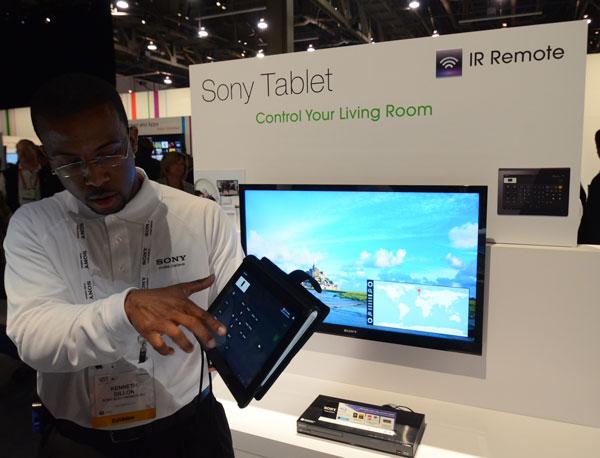 Your universal remote control may become a thing of the past. TV manufacturers are creating apps that can not only control the TV, but can be programmed with macros to control your whole home theater system.
Remote control apps have been appearing over the past year. These apps work over wifi to control connected TVs and devices.
This year, Sony and Samsung are showing tablets with IR (infrared control), that can send commands to most any home theater device.
What do you think? Are you ready to chuck your home theater remote for an app on a tablet?
LATEST VIDEO
WHERE TECHNOLOGY BECOMES ENTERTAINMENT