Tablets as Media Servers/Media Renderers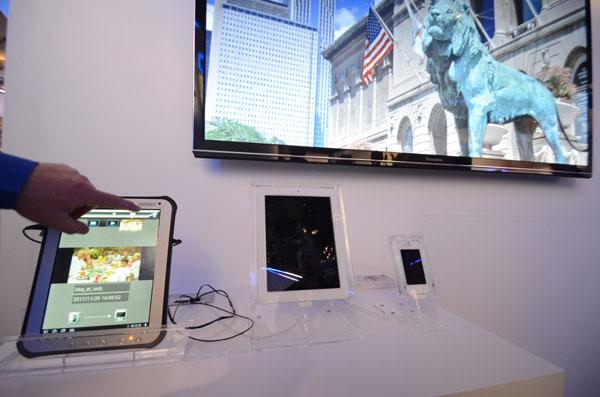 Along with control and second screen capabilities, TV manufacturers are pairing their tablets to TVs allowing users to send media to their big screen directly from their tablet.
The TV apps make it possible to "fling" photos, music, or movies that are stored on the tablet towards the TV and have it play on the big screen. Most apps will be able to find media stored on other sources--computers, media servers--in a home network and push that media to the TV (Media Renderer capabilities).
Both the tablets apps and the TVs are DLNA certified which makes the media sharing possible. While this is possible on other DLNA certified media apps, the paired apps will undoubtedly create a seamless experience.
LATEST VIDEO
WHERE TECHNOLOGY BECOMES ENTERTAINMENT