Super-Thin Fibaro SWIPE Provides Hidden Wireless Gesture Control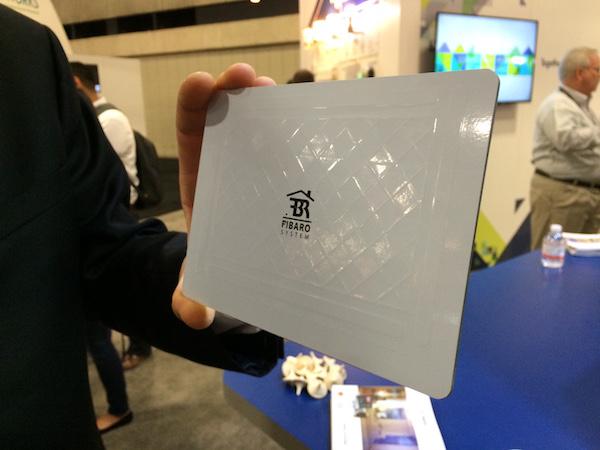 Polish home automation company, Fibar Group, is wiping up the competition in gesture control devices with the introduction of the Fibaro SWIPE.
Using Z-Wave to communicate to smart home automation hubs, Swipe can recognize up to six gestures—up, down, left, right, circle to the left, circle to the right (what people have already been calling, "Wax on…wax off)—that can be used to control a variety of home automation activities. SWIPE requires no physical contact. It uses "advanced electric field technology analysis" to detect hand motions about an inch away from its surface.
SWIPE is also sensitive enough to be used behind walls, on a wall beneath the plaster and paint/wallpaper, behind shower enclosures, even underneath granite countertops up to one-inch thick. The result is an entirely invisible control pad, which can be ideal for use in kitchens or bathrooms where other touchpads or keypads might be affected by cooking oils, food ingredients, or water.
Although Fibaro makes its own smart home hub, SWIPE is compatible with any Z-Wave or Z-Wave+ controller. SWIPE uses a built-in buzzer and LED indicator to confirm recognition, and it can be powered by either 4 AA batteries or a 12-volt power supply. SWIPE is expected to be available in the U.S. in early 2016 with a tentative MSRP of $149 and will ship with a detachable picture frame cover. A second version without the picture frame will be released a few months later. Pricing for the frameless version has not been determined.