Stewart Brings Light Show to Front Projection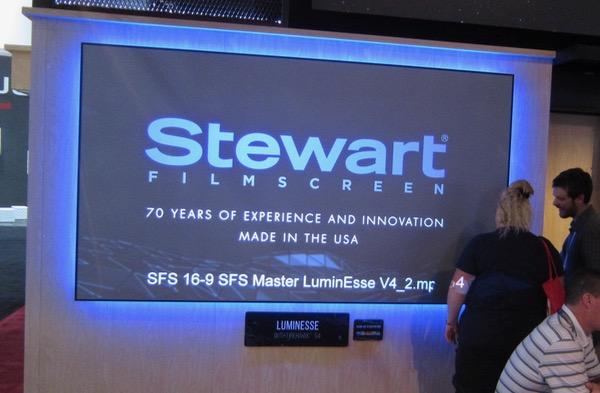 Stewart Filmscreen's LuminEsse is a high performance fixed frame screen that can be ordered with any of Stewart's front projection screen materials. An optional LED light package can be added to surround the screen in a range of available colors.
Long-time videophiles will have immediately flashbacks to Philips' Ambilight, still being used for some of that company's flat screen sets and, reportedly very popular, especially in Europe. Now you can have the same effect from a big screen, either for bias or mood lighting.
WHERE TECHNOLOGY BECOMES ENTERTAINMENT