Sony Goes Vertical with New Atmos Soundbar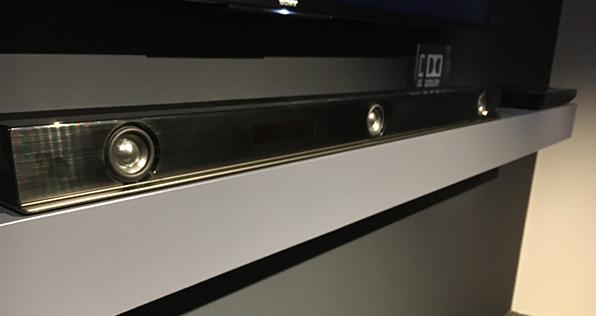 Audio product news is sparse at Sony's booth for this CES, but the headliner at its press conference was a compact, 3.1-channel soundbar/wireless subwoofer combo that touts compatibility with Atmos and DTS:X soundtracks.
The HT-Z9F is said to deliver up to 7.1.2-channels thanks to Sony's new Vertical Surround Engine, a processor that throws a pair of virtual height channels to accompany anything from stereo to full-blown Atmos and DTS:X soundtracks. A "Vertical S" button on the remote allows the virtualizer to be turned on or off.
The $899 retail model will also be capable of true surround sound with the addition of a wireless rear speaker pack, the SA-Z9R, that will come to market later.
The HTZ9F features HDMI connections with HDCP2.2 copyright management for 4K, HDR10, and Dolby Vision pass-through.
WHERE TECHNOLOGY BECOMES ENTERTAINMENT