Sonance Visual Performance Series Looks as Good as it Sounds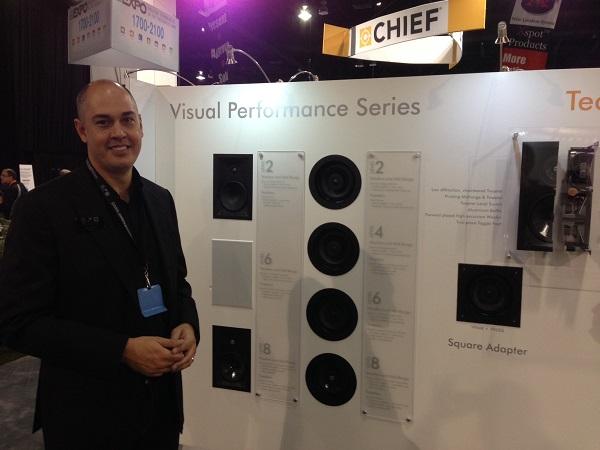 Sonance invented the architectural speaker category in 1983 and this year the company is showing more products - 50 - than ever before. The company launched the Visual Performance series back in 2007 and the aesthetic with micro-bezel and magnetic grille was a real revolution to the in-wall speaker design. This year, Sonance has given the Visual Performance series a radical sonic makeover resulting in in-wall speakers that the company says will sound as good as freestanding speakers.
Part of the redesign was moving the woofer 50% further forward, which removed a lot of the mid-bass coloration. They also paired this with a high excursion woofer. Where the old mode features a 4mm excursion, the new models will travel 11mm, delivering better performance especial at loud volumes.
There are three different woofer materials in the line-up, with a carbon fiber bonded to Rohacell being used in the top of the line for more mass and greater rigidity. All the speakers in the line-up feature pivoting drivers and the ultra-thin bezel and magnetic grille.