Sonance Showcases Invisible Sound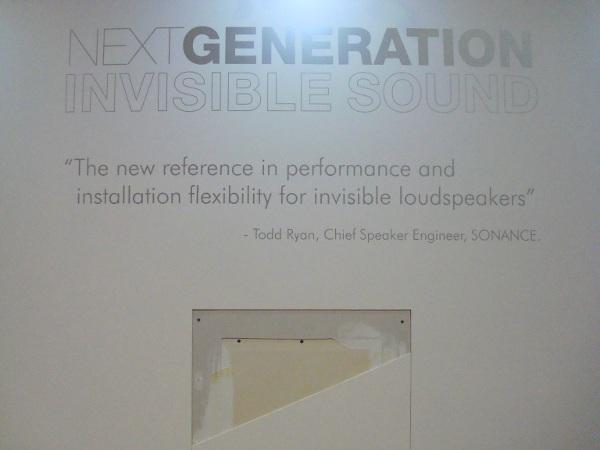 Sonance, which introduced the first in-wall-speaker a couple decades ago, is demonstrating the third generation of its Invisible Series speaker panels at CEDIA Expo. The panels mount flush in the wall and can be covered with up to an eight of an inch of any flexible material---including spackling compound, wallpaper or plaster---and painted over without compromising the performance. Hailed as the company's best sounding invisible speaker to date, the panels are designed to fit between the studs in standard 2 x 4 wall construction. Judging from the demo on the noisy show floor, the sound is surprisingly decent.
The four new models boast 90-dB sensitivity, enabling the panels to play much louder than previous generation panels. All models have an injection-molded polypropylene diaphragm, extruded aluminum frame and require only 2 inches of depth for mounting. Optional enclosures are said to reduce sound transmission to adjacent rooms by up to 20 dB. The IS4 three-way panel shown in the photo has a suggested retail price of $1,600 per pair. Other pricing: The two-way IS2 is $1,100 per pair, the single stereo IS4SST is $900 and the ISW Woofer is $600.
WHERE TECHNOLOGY BECOMES ENTERTAINMENT