Sharp Embraces IGZO Display Technology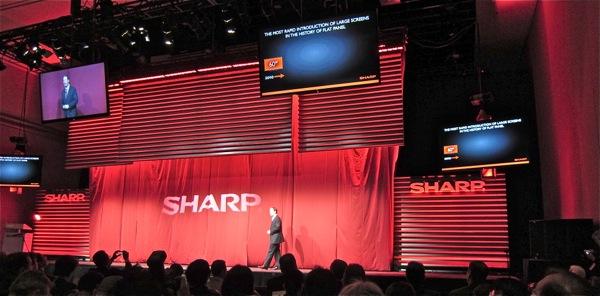 With new HDTV technologies flying around fast, Sharp wasn't about to be left out. This year, it's hot on a new display technology called IGZO (Indium, Gallium, Zinc, Oxygen) said to offer twice the resolution of conventional LCD, together with significant energy savings and better touch screen performance than present display devices.
Don't expect to see technology in Sharp's big screen HDTVs this year (with LCD displays ranging up to 90-inches, Sharp claims to lead the industry in sales of sets 60-inches and above). But it is or soon will be available in a 32-inch, 4K monitor (particularly useful in medical imaging), a new 4.9-inch smart phone to be introduced in Japan in March, and a 7-inch tablet.
Significantly missing from the press event was any mention of Sharp's Elite line. We'll be checking on the show floor to see what that might mean.
WHERE TECHNOLOGY BECOMES ENTERTAINMENT