September 2016 New Gear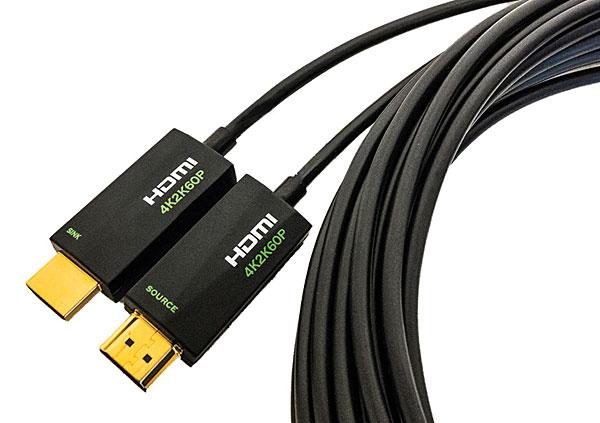 Tributaries Aurora Active Fiber-Optic HDMI Cable
The Aurora hybrid fiber-optic cable is the first of its kind to be certified by DPL Labs to transport HDMI signals at data rates up to 18Gbps over cable lengths up to 98 feet—rates Tributaries says you'll need with Ultra HD Blu-ray content that supports 10-bit color and high dynamic range (HDR).
Glass Meets Copper
: Aurora is a marvel of electro-optical engineering: Audio/video/clock and control signals are transmitted optically through glass fiber, while copper carries HDCP and other two-way data. The brain of the cable, originally designed for military applications, is an optical microchip encased in the HDMI source-connector. Circuitry that handles signal conversion is contained in the connector head shells, and power is provided a USB 2.0 cable. Price: $1,350 (33 feet), $1,500 (49 feet), $1,650 (66 feet), $1,800 (82 feet), and $1,950 (98 feet).
Tributaries • (888) 554-2514 • tributariescable.com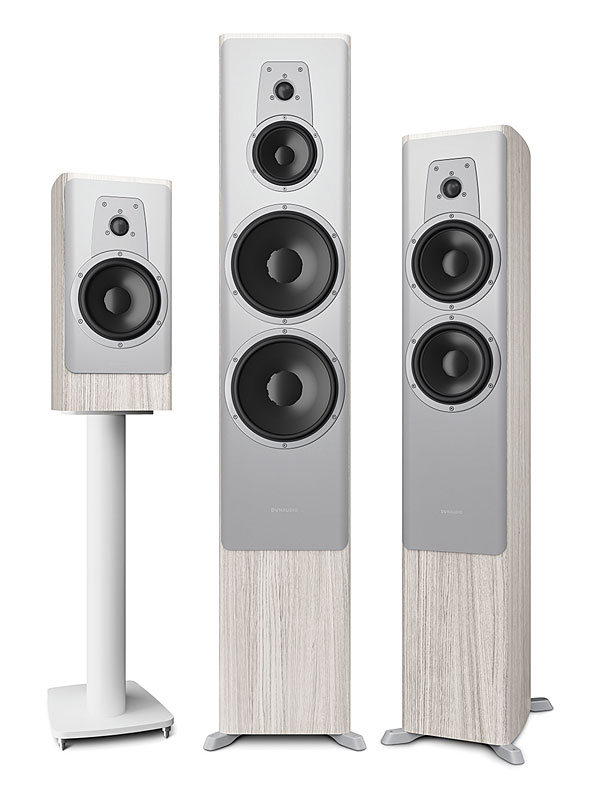 Dynaudio Contour Series Speakers
After much hand-wringing, Denmark's Dynaudio decided to not only redesign but re-engineer their 30-year-old Contour series instead of laying it quietly to rest. The result is four models, all featuring the brand's "ultra sweet sounding" Esotar² soft-dome tweeter, refined versions of their tried-and-true MSP woofers, improved internal wiring, and many other carefully considered tweaks: the Contour 25C center ($3,500), Contour 20 two-way bookshelf ($5,000/pair), Contour 40 two-way tower ($7,500), and Contour 60 three-way tower ($10,000/pair).
Nights in White Satin: Standard finish options include gorgeous white oak satin (shown), walnut satin, gloss black, and gloss white—all with a machined aluminum baffle; rosewood and gray oak are available as special-order gloss finishes at a 15 percent premium.
Dynaudio • dynaudio.com

Bose QC35 Noise-Canceling Wireless Headphones
A wireless update of the Top Pick–winning QC25, Bose calls the QC35 "our best headphones yet." A custom-engineered Bluetooth system is said to ensure a "strong and consistent connection anywhere," and microphones on the inside and outside of each earcup pick up unwanted noise and send it to digital processors that generate a "precise, equal, and opposite" noise-canceling signal for each ear.
Long Live the Battery: The built-in lithium-ion battery is rated to last 20 hours between charges. Bose is so confident of the running time that they created "The 20 Hour Playlist" on Spotify. Buttons for on/off, volume, play/pause, and call answer/end are conveniently located on the right earcup, and a dual- microphone system is designed to reject background sounds known to interfere with voice-control systems like Siri. Available in black or silver. Price: $350
Bose • (800) 379-2073 • bose.com
GoBudi Out of Sight Bracket
GoBudi's Out of Sight Bracket is one of those stupidly simple accessories that just makes sense. In this case, the mission is to eliminate electronic clutter. Depending on which kit you order, you get two or four connectable panels (available in black or white), screws, and a handful of short and long zip-ties.
Outta Sight: Screw the panels to the wall behind your flat-panel TV and use the zip-ties to secure your cable box, streaming device (Roku, Apple TV, etc.), power strip, cables—you name it—to the "bracket." Hang the TV back on its mount and—voilà—everything is neatly tucked away and the mess is gone. Not satisfied with the result? GoBudi says they will promptly refund your money, no questions asked. Price: $12.99 (two-pack), $19.99 (four-pack)
GoBudi • outofsightbracket.com / amazon.com

Logitech Harmony Pro Universal Remote
Logitech has introduced a supercharged version of last year's Harmony Elite, the first remote in its popular Harmony line designed from the ground up as a whole-home controller with dedicated buttons for home entertainment, lighting, temperature, and locks plus a touchscreen interface that communicates the status of everything. Designed with professional installers in mind, the remote is compatible with more than 270,000 devices and communicates with the Harmony Hub, which relays control signals from the remote or the Harmony App using infrared, Bluetooth, or Wi-Fi. Highlights include one-touch activity-based control and motion-activated backlighting.
Precision Blasters: The remote comes with a "precision IR blast kit" for controlling up to eight devices and is covered by a two-year limited warranty, twice that of the original Elite. Price: $400
Logitech • logitech.com