SecuRAM's Unhackable Smart Lock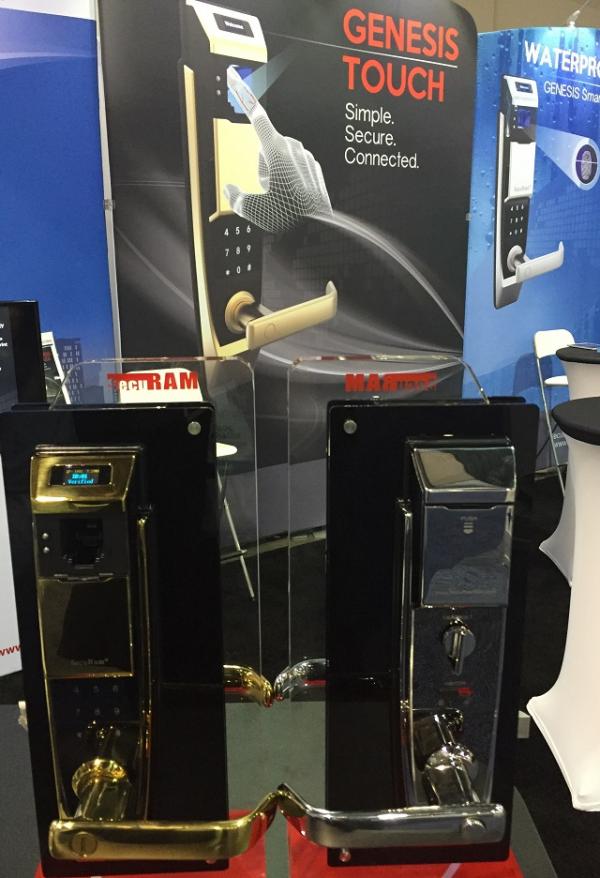 There were no shortage of smart locks on display at CES, but the one that truly takes security to the next level is SecuRAM's Genesis. Not only does the lock have an incredibly high-end, solid and luxurious look, it uses state of the art biometric technology to "analyze the vascular pattern below the epidermal layer of your finger to authenticate."
The advantage of this "finger vein ID" is that it is touchless and unhackable. With a built-in "liveness" detector, even if you hacked off the subject's finger, it wouldn't open! Also the technology is much quicker than traditional finger print readers—verifying in about one second—and isn't affected if your finger is wet or dirty.
According to the company, "Blood vessel patterns are unique to each individual, as are other biometric data such as fingerprints or the patterns of the iris. However…blood vessel patterns are almost impossible to counterfeit because they are located beneath the skin's surface."
Still need more protection? The touchscreen keypad can be used in conjunction with the vein ID scanner for true two-stage security. (Alternatively it can be programmed to be used instead of the bio-scanner.)
The lock is expected to be available this summer at $499 and will include Zigbee, Z-Wave and Wi-Fi integration.
WHERE TECHNOLOGY BECOMES ENTERTAINMENT