Say Hello to These AVR Features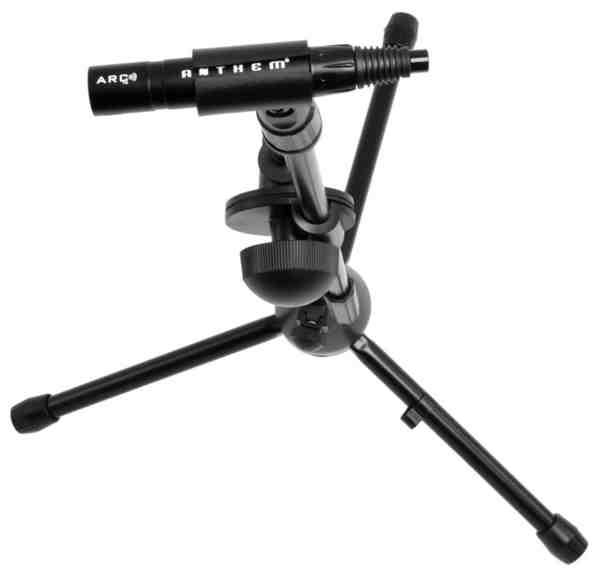 Although home theater is maturing, it's still capable of being transformed by new technology. This year we are doubly blessed with the advents of both Dolby Atmos surround sound and Ultra High-Definition TV, both of which are being supported in A/V receivers. Incidentally, if you want an opinion, I'm cautiously optimistic about both, and believe they will have a positive impact on large dedicated home theater installations. But there are also smaller improvements that get less publicity. So here are shout-outs to half a dozen little innovations that are making AVRs more convenient or better sounding.
No-dongle Bluetooth: Bluetooth speakers are among the fastest growing product categories in consumer electronics and AVR makers can't afford to ignore the desires of consumers. I often wonder how many consumers are buying Bluetooth speakers in despair because using Bluetooth on an AVR is such a pain. It's no longer acceptable to make people buy a $30 dongle (let alone a $100 proprietary dongle) to wirelessly connect their smartphones to their receivers. Integrating Bluetooth directly into receivers is the next step and long overdue. Examples include the Sony STR-DN1040 and the new STR-DN1050 (review pending). Incidentally, both models also have built-in Wi-Fi and AirPlay.
Spotify streaming: Nielsen tells us that legal album downloads dropped by 11.6 percent in the first half of this year and CD sales continued their death spiral with a 19.6 percent drop. But on-demand music-only streaming rose by 50.1 percent (and incidentally, vinyl sales were up 40.4 percent). So any AVR maker that ignores streaming does so at its peril. Incidentally, if you think Spotify is evil because it underpays artists—well, so did I, until I read this story on our sister site AudioStream. It's the record companies, stupid. The excellent Yamaha Aventage receivers support Spotify Connect with a recent software update.
Audyssey Sub EQ HT: Adding a second sub is a great way to improve any system by providing more even bass coverage. Some manufacturers make it easy by providing a second sub output. This should be standard equipment, in my opinion—I'm starting to be disappointed when I don't see it. Audyssey offers a further refinement with Sub EQ HT, which accommodates dual-sub systems by setting separate level, distance, and crossover for each sub. A single EQ curve is applied to both. (If you want to equalize your subs separately, you'd need EQ to be built into at least one of the subs.) Examples include the Marantz SR7008.
Digital amplification: Making AVRs more energy efficient brings a lot of benefits, including energy conservation, lower carbon emissions, and (last but not least) shaving a few dollars off your power bills. Not all manufacturers have gone for Class D, and among those that have, the results are usually uninspiring. But Pioneer's D3 is the heartening exception: it sounds warm, dynamic, and fabulous. No fewer than three D3 receivers have landed on our Top Picks list: the SC-71, SC-61, and SC-68. Pricing has dropped as low as $1,000 for the first and most recent of those as Pioneer slowly but steadily brings the feature to lower price points. Pioneer uses the SC- designation for D3 models. VSX- models continue to use traditional Class AB amplification.
Electronic manuals: Is there anything more tiresome than trying to get information from an instruction manual the size of a novel? Even a reviewer needs to confront the manual now and again. Go ahead and laugh, but the question I look up most often is: Which button on the remote accesses the main menu? Is it Setup, Menu, OSD, Home, or none of the above? I also search manuals to determine the presence or absence of features. With a paper manual, finding anything is a chore. But if the manual is available on CD-R or online, I can search the electronic document with a few carefully chosen terms. As a matter of fact, I rarely use a paper manual any more except for fairly short ones accompanying fairly simple products. Some AVR manufacturers are starting to eliminate the paper manual, and really, it's about time. The thick manual is just another obsolete convention adding to cost, pushing out other features. And chances are, if you own an AVR, you almost certainly own a computer as well.
Microphone stands: When you're setting up a receiver with room correction, getting the setup mic at the correct height—that is, ear level—is critical. But not everyone owns a mic tripod and it's tempting to deal with this step in an ad hoc, slipshod manner. Putting the mic on the sofa cushion is not acceptable! And jerryrigging a couple of cartons on the sofa is awkward and imprecise. You might just buy a cheap camera tripod, as I did. They cost $8-40 online. Make sure to get one with the threaded bolt that screws into the bottom of the mic. But a couple of AVR makers make it easy to do room correction right by providing the mic stand. Anthem was first to do so, with the high-quality metal stand included in its Anthem Room Correction kit (a.k.a. the Perfect Bass Kit), and Denon has just joined the club with the cardboard stand packaged with the AVR-S900W (review pending). Both are adjustable and work great.
Audio Editor Mark Fleischmann is the author of Practical Home Theater: A Guide to Video and Audio Systems.
LATEST VIDEO