Sanus Adds Play:5 Stand to Sonos Collection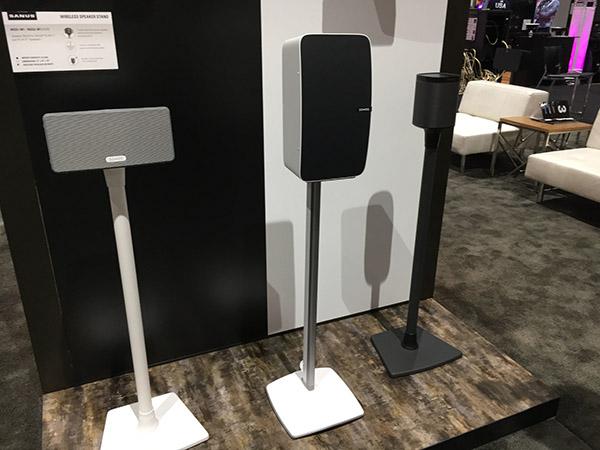 Sanus, after some success with its dedicated stands for the Sonos Play:1 and Play:3 speaker, said at CEDIA that it will soon be adding one for the company's flagship Play:5.
Available in black or white, company officials say the stands are perfectly color-matched thanks to a close partnership Sanus has developed with Sonos. As with the Play:3 stands, the speaker may be mounted vertically (as shown here) or horizontally. Pricing was not yet announced at the show.
WHERE TECHNOLOGY BECOMES ENTERTAINMENT