Sandy Gross on "Light My Fire" by The Doors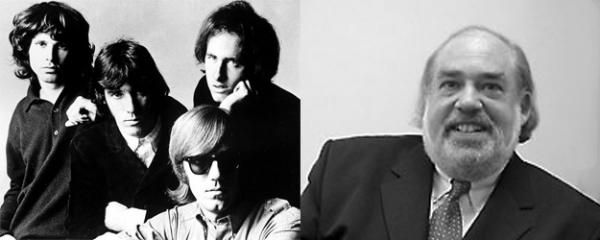 The Song from My Soundtrack series continues with Sandy Gross, co-founder of three hugely successful speaker brands: Polk Audio, Definitive Technology, and Golden Ear Technology.
It was the summer of 1967. At least I believe it was 1967, as that was a time long ago and far away. In those days, I was in high school in Brooklyn, and a professional slot car racer.
What is slot car racing, you might ask? Back in those days there was a hobby/sport/fad (although still going on) that involved racing electric model cars on large indoor tracks. At the higher levels of this hobby, enthusiasts designed and built their own cars, chassis, motors etc. and engaged in highly competitive racing all around the country, and in fact, all around the world.
I was a national champion racer/builder and worked for a West Coast company called Russkit. Along with my racing partner, Howie Ursaner, we were Team Russkit East and known as the Gold Dust Twins. In many ways, this prepared me for my future career as an entrepreneurial loudspeaker designer.
Anyway, back to my song. That summer I was in California preparing for a major East Coast/West Coast showdown race (which I won, by the way) and was tooling around LA with the captain of Team Russkit, Mike Morrissey (seen on left in adjacent image). We were driving around in a very special car: one of the famous Cobra Daytona Coupes. In this case, one of the race cars that Russkit owner Jim Russell had purchased and outfitted for the street. Some neat wheels, to say the least. This very same car disappeared at some point, only to turn up a few years ago as a barn find and sold at auction for $7.25 million. Interestingly, song subject-wise, this Cobra Coupe was later owned by Phil Spector and was also featured in a Monkees episode.
But I digress... so we were tooling around LA listening to one of the very first underground stations when slinking out of the radio came the haunting tones of the king snake himself, Jim Morrison, Light My Fire. WOW!!!!! I had never heard anything like this, I suppose neither had anyone else. It was just AMAZING!!!! Now this was 1967 (I think) and it helped propel me forward into the era of; well you know... Slot cars somehow got left in the dust. Music was the thing: Woodstock, loudspeakers, Polk, Definitive, GoldenEar, Rock & Roll and then serious jazz.
Although I didn't realize it then, clearly some of the magic of Morrison and the Doors that cast such a profound spell on me - and the rest of the world - was really jazz based. Listening to it today, I'm sure Manzarek was heavily into Coltrane, as I too found myself a major fan and disciple of some years later. Yes, that magical song moved me more than I could have ever imagined on that day. I guess you could say that it certainly lit my fire! -Sandy Gross