Samsung to Unveil Atmos-Enabled Soundbar, New Smart TV Interface at CES 2016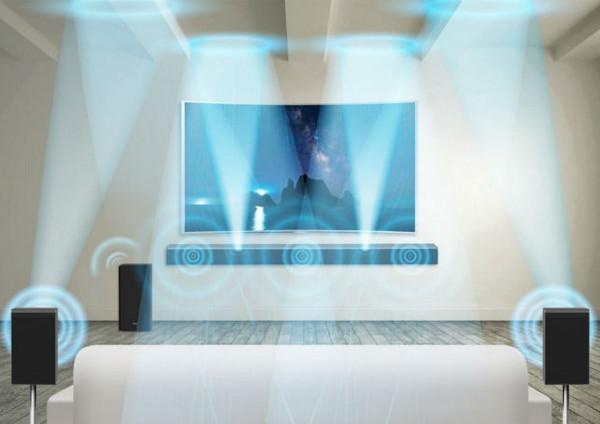 Samsung announced plans to introduce a Dolby Atmos-enabled 5.1.4-channel soundbar system and a new smart TV interface at CES, which opens Wednesday in Las Vegas.
The low-profile HW-K950 soundbar—it's only 2.1-inches tall—has two upward firing speakers in addition to three forward facing drivers and comes with two wireless Atmos-enabled wireless surround speakers and a wireless subwoofer.
The new Smart Hub TV interface, which includes a Smart Control remote with automatic source recognition, can be customized to viewer preferences and is said to streamline the user experience, making it faster and easier to access desired content across platforms.
Designed in conjunction with the Samsung Customer Experience Lab in Silicon Valley, the updated Smart Hub represents the move toward having a single integrated content and services platform that allows viewers to switch seamlessly between broadcast TV, Internet content, and other connected devices such as videogame consoles and Blu-ray players.
The company will also show new color and finish options for its Radiant360 series of cylindrical speakers effort. The speakers use proprietary "ring radiator" technology to disperse sound over a wide area.
Sound & Vision's CES coverage begins Tuesday, January 5. Watch for more detailed coverage on Samsung.