Samsung's Stages Stunning 8K Demo at CEDIA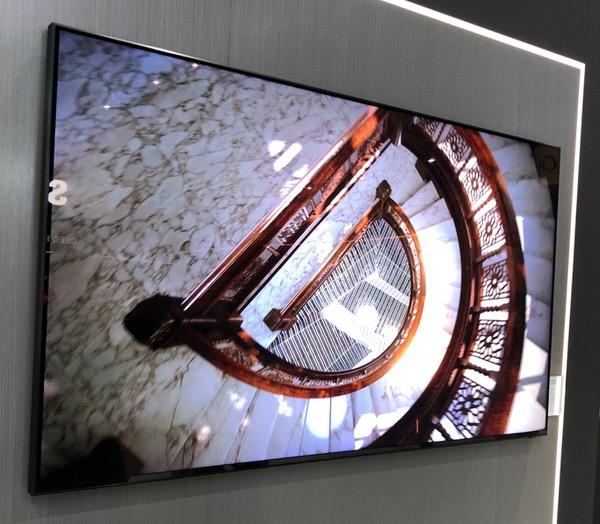 The mini-wave that's 8K video might well become a tsunami, so Samsung means to get out in front of it. At CEDIA Samsung demo'ed its new Q900FN series of 8K sets. They're also said to be capable of 4000 nits of peak brightness, which if achievable after calibration could be more significant than the 8K pixel count. Today's 4K UHD source material is mastered at either 1000 nits or 4000 nits, and a set capable of 4000 nits (a level OLED will likely never achieve) will not need tone mapping for those sources.
The Q900FN sets also feature full array local dimming. And while there's currently virtually no consumer 8K source material, Samsung's 8K Quantum Processor upscales existing sources, including 4K Ultra HD, to fill all of the set's 32 million (!) pixels (a 4K set has 8 million). While the sets can't currently accept a true 8K source, there's a planned upgrade for at least one of the HDMI ports to accept such sources as soon as the appropriate HDMI 2.1 hardware is available.
The sets are actually expect in stores this fall. While other markets will get a variety of sizes, the U.S. will currently be limited to the 85-in model, priced at $15,000. While it looked stunning in the demo (see the photo here, which can't possibly do it justice) we'd love to see a side-by-side comparison with an otherwise identical 4K set at a normal viewing distance.