Roost Makes Old-School Smoke Alarms Smart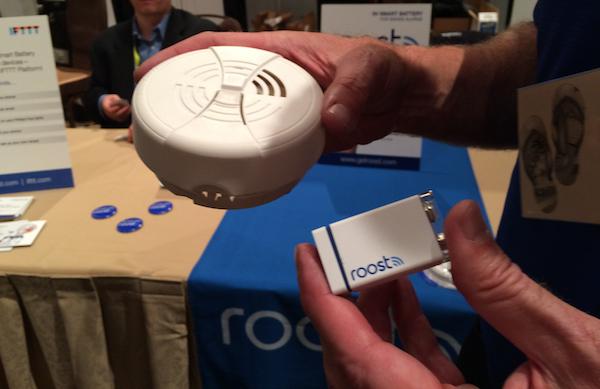 Most battery-powered smoke detectors are designed to give a warning when the battery is running low, and that's a good thing. On the other hand, it's almost inevitable that your smoke detector will wait until the middle of the night before it starts emitting that purposely annoying chirp warning sound. The
Roost Smart Battery For Smoke Alarms
is a dead-simple, very affordable device that will prevent middle-of-the-night chirping and also add some smarts to your "dumb" smoke alarm.
The basics of Roost are simple. Roost is a special 9-volt battery with built-in Wi-Fi connectivity. Roost:
works with any 9-volt battery-powered smoke or CO alarm
installs in less than five minutes (if you can change out a standard 9-volt battery in a smoke alarm, you're good to go)
allows you to "share" alerts with friends and family
provides one-touch access to 911 or other emergency contacts
has a five-year expected battery life expectancy
utilizes a two-piece design so the lithium battery section can be easily replaced when necessary
has apps for Apple iOS 7.0 and above or Android 4.2 and above
offers a one-tap snooze feature for use when you know where the source of the smoke is coming from (it's usually a frying pan on my stovetop)
Roost is available now for $34.99 each or in packs of two for $64.99. The lithium battery pack replacement is $14.99.